Beard Growth, Growing a Long Beard: Tips for Better Beard Growth
Published on:
It is undoubtedly not out of the ordinary to see a man who either has a full beard or is attempting some type of Beard Growth. Statistics show that across the U.S. that more than half of men do wear some type of facial hair in 2021. As well documented here in our blog, the popularity of beards and, more specifically, their grooming products has become a huge business worldwide.
But depending on the look a man is going for in letting their facial hair grow, there are entirely different ways to get there. Below, we will look at helpful Beard Growth tips for those men growing a long beard.
Just to be clear, when I say growing a long beard, I am talking about beards that have Beard Growth more than 10 inches in length. These have at least six months of Beard Growth behind them. Now, beards of such length take much time and effort. To grow them into such a length and keep them clean and look their best.
As you can imagine, the process of caring for and grooming a beard 10 inches in length is far different from the grooming one that is 1-2 inches. The work one puts in growing a long beard is a struggle all its own. If you aren't on top of grooming efforts, it could lead to issues. But if you follow my helpful tips below, maintaining a long beard can be achieved, and caring for it can be done pretty simply.


The Magnificent Seven: 7 Tips to Beard Growth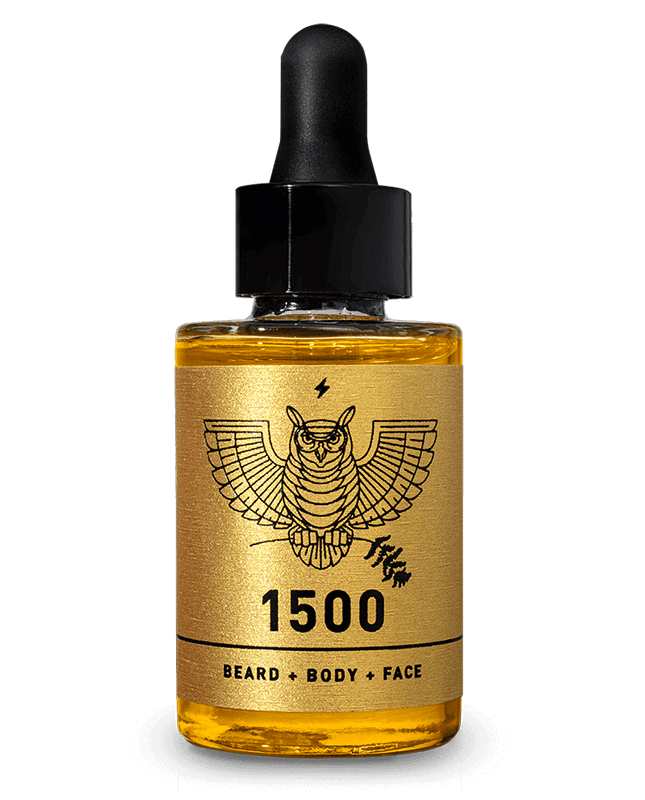 Do not trim too early and leave that neckline alone! These are no doubt two things: as a man with a shorter beard, I can attest to as something I often do. However, if you are seeking Beard Growth leading to that long, wizard-like beard,these are twothings that you want to stay away from.Now, if going for a shorterlook, it is normalfor both comfort and looks purposes. But, in all reality, it seems better if trimmed and the neck is cleaned up. But, many don't realize that when growing a long beard, the bulk of the volume at the bottom of the beard comes from the longer hairs on and around the neckline.

Just keep brushing! When you start seeing more and more Beard Growth, there is a definite need for more and more grooming. One primary reason is that beards trap in more dirt or debris as they grow in length. This makes it harder for dead skin cells to be removed naturally due to the extra amount of hair blocking the way. So, by using a beard brush, contrary to some experts' opinions, you can not simply "train a beard." However, to keep it clean, just keep brushing away, and instead of "training," use the brush with a beard balm or wax to style and make it appear "trained."

Don't Just Brush, Get a Good Beard Comb. Beard combs are essential for any Beard Growth when your efforts in growing a long beard reaches more than ten inches in length. For those with less mass to their facial hair, combs are not a necessity. But, for knots and tangles alone, it is recommended that those growing a long beard invest in beard combs. Two types, in particular, are suggested, with one having finer teething and another more wide and spread out. Even if you just have one, the beard comb is a key in the growth process.

Beard Oil to Moisturize. We all know the vast industry that beard oils have become. They serve a great purpose in replenishing natural oils lost from showering. In addition, they prevent beard dandruff and help fight itchiness. These facts ring true with any length of beard. So, as you can imagine, when feeling Beard Growth, these issues could only become more of a problem without the benefits of high-quality, all-natural beard oil. The longer the beard with you still produces the same amount of natural oil from the sebaceous glands, you need extra moisture to come from somewhere, and beard oil is the place.

Learn to Blow Dry and Do it Safely. Now back to more of the grooming aspect of the Beard Growth journey. You see, there is only so far that balms, waxes, brushes, and combs can take you. This is wherein you are growing a long beard, once your facial hair has got to a certain length, learning to safely blow-dry can be a big help. You have to be careful, though, as if done incorrectly, you can mess up and damage your facial hair. The wrong way to do this properly is to use high heat on a wet beard from close proximity without moving the dryer around. This boils the water that has soaked in, causing significant pressure and protein-loss damage to fibers. The correct steps to properly blow drying for better Beard Growth are as follow: 1.) Lightly dampen your beard with a towel, 2). Let it air-dry for about ten minutes, 3. )Apply some coconut oil to your beard, 4.) Blow-dry with the lowest heat setting on cold air.

Beard Straighteners are Your Friend A faster way to tame that lengthier facial hair when seeking g Beard Growth is a beard straightener or heated beard brush. This process just takes a couple of minutes. But, again, as with the blow-drying, there is a risk here if not correctly done due to high temperatures. Done right, the grooming and styling results, though, are often far more effective and impressive. Now, straightening is not recommended daily for longer beards, but this is a hand and effective tool for occasions needing some style.

Just Say No to Chemicals (in a Beard Relaxer…or anywhere else!) With all the beard products on the market, it is easy to get confused or use a product that works but can have harmful outside effects. You see, using a beard relaxing cream can be the longest-lasting method of making your bushy facial hair completely straight and flat. But if you are growing a long beard, these types of products can hinder your Beard Growth due to the harmful chemicals they contain. This is no exaggeration, as these creams cause the facial hair to lose elasticity and become limp and unstylable after consistent use. In addition, the chemicals in a beard relaxer will break down the keratin bonds that hold the facial air fibers, which gives the hairs any "body" they have. So, you're gradually killing your beard from the inside by using these types of products with harmful chemicals.
All seven tips above can help you set out and try growing a long beard. But the main thing you have to accept is it takes care, but also time. Being able to hold off on trimming and taking on different grooming methods, as explained above, are all parts of this Beard Growth adventure. But, the one thing you truly need is patience, as no product or styling method can produce the lengthy mane you desire, without the time it takes for it to grow fully.
For more information, including beneficial tips, product reviews, and all things beard-related, check out our website at luthertaylor.com