Beard Oil? Hello Luther Taylor — 7 Reason's it could become your next favorite beard oil.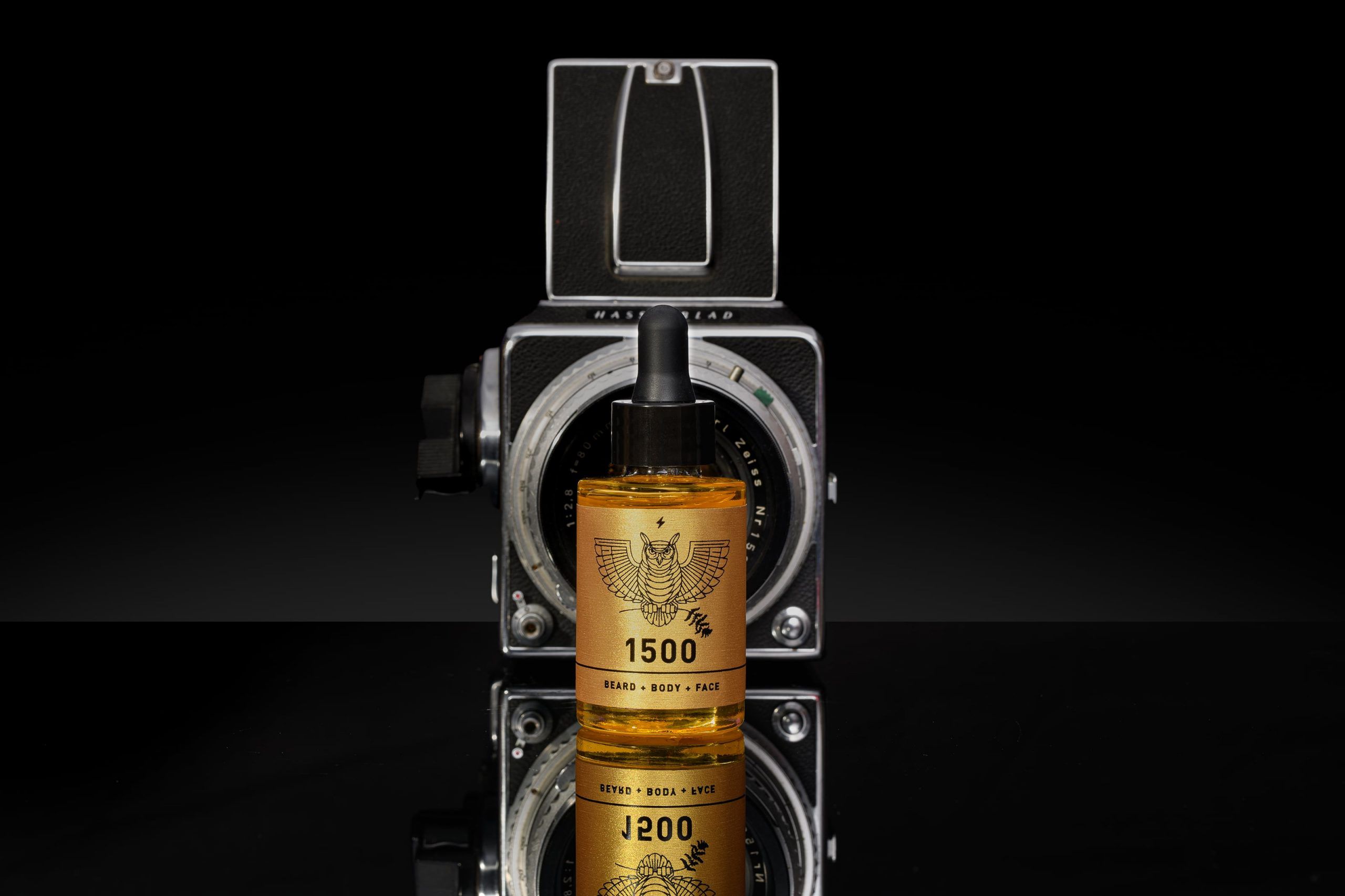 Beard Oil? Hello Luther Taylor — 7 Reason's it could become your next favorite beard oil.
Published on:
Responsibly sourced beard oil ingrediants and packaging because nature is our thing. Imagine the world of nature destroyed is to leave our senses without joy and our soul without breath. Reminiscing, I can smell the mountain air after a rainstorm and how wet the earth smelled musky and fresh. The scents of white violets, goldenrod, and mountain laurel. The distinctive smell of a wood fire vs. a coal fire. We accumulate memories through smells and growing up in Appalachia; I was no stranger to the mountains and the natural woodsy scents that grew there.
There are not many things that can come close to being in the mountains, especially for a super-smeller, as the smells and sights in the forest are breathtaking, calm, and tranquil giving one a sense of really being alive. Along with our love of nature, a heightened sense of smell, memorable moments, and an old, tattered piece of history, we invite you to discover and experience an epic odyssey, Tailored for the senses.
The adventure starts here!
The adventure, aim, and passion was evident for Luther Taylor. First, hand-select the finest all-natural scent ingredients from around the globe that are picked for their unique essences to blend with an all-natural certified organic oil. Then, to produce the best smelling beard oil globally, along with an all-in-one face, body, and hair product. Also, creating the most extended-lasting scented beard oil. Here at Luther Taylor, we approach our love of fragrance like a fine perfumer, and we take great care in developing our unique, mesmerizing, nostalgic aromas.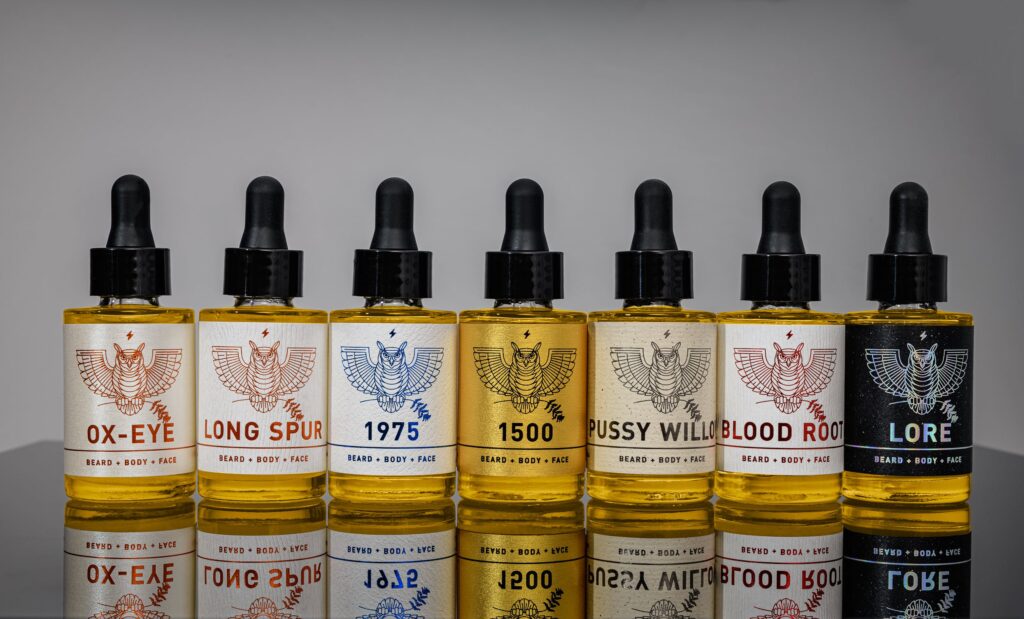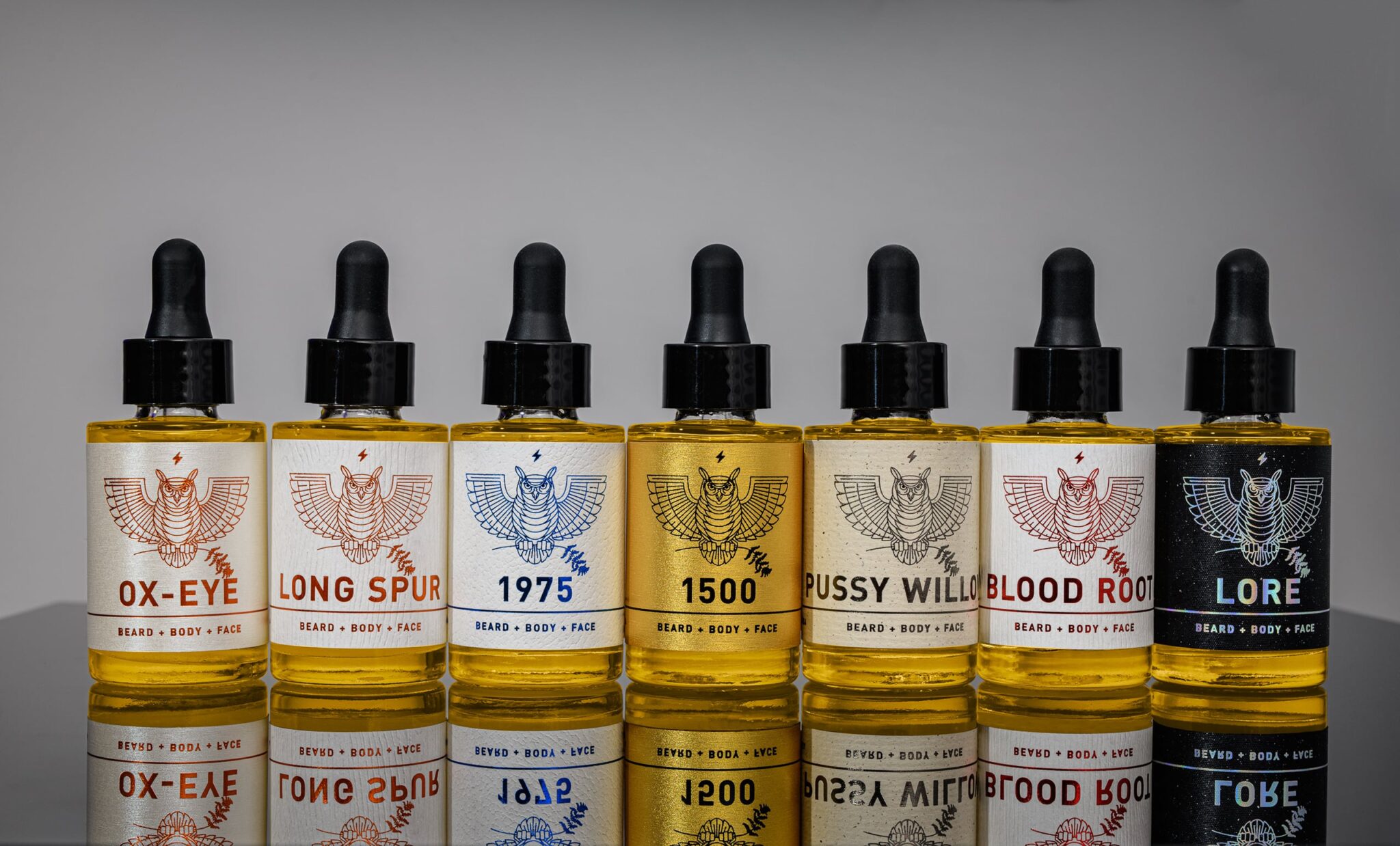 With that great obsession for fragrance, we only want to infuse these beautiful aromas with only the best carrier oil. Therefore, Luther Taylor private label luxury scented beard oil is blended with 100% Certified USDA Organic Jojoba oil in its all-natural form. Considered "Natures Oil" and known as one of the best oils, for beard oils, and all-natural colognes for the key benefits when used at 100%.
What is your skin absorbing?
Because we take such care in the development process, the selection, infusion, and blending techniques of our products, we would never blend our exquisite aromas with a montage of different carrier oils. We only use one oil in its 100% all-natural form certified Organic by the USDA to reap the oil's key benefits. Be wise as scented products with numerous amounts of carrier oils reap no benefits because of the dilution, leaving only minimal amounts of each oil used and scent fragrance. With all the number of oils being diluted, you also dilute your chances of reaping whatever the key benefits of that oil may be. Many products that use a montage of oils also dilute the natural vitamins already found within the oil to minimal amounts. Thus, additives like Vitamin E need to be added to the product. Remember, when you use beard oil, it's not only to groom or tame your whiskers but also to absorb into your skin.
---
---
At Luther Taylor, our best smelling beard oil in the world is infused and blended with only one carrier oil, so you and your skin will reap all the key benefits of Jojoba oil in its 100% natural form. Jojoba oil contains Vitamin A, B, and E, omega-six fatty acids, antioxidants, antibacterial, non-comedogenic, and hypoallergenic. Jojoba oil in its 100% natural form may have many health benefits when used daily in a grooming routine and is highly recommended by Dermatologists worldwide. We also want you to smell amazing while reaping those benefits for your beard, body, and face. How many want to smell like a peach, mango, or vanilla custard? Explore, research, and compare before you decided. Pick not according to a type but base it on your authentic taste and values.
The love of nature has been at the forefront of the development of Luther Taylor and the product line from conception. We pursued our passion with an organic, clean, and fresh approach along with all aspects of our brand from our story, culture, logo, tagline, website, hand selection of all-natural and organic ingredients, product development to packaging. Not to mention our beloved Owl that graces the Luther Taylor label.
The owl a living definition of beauty and power and a symbol of wisdom and nature; he lives moment to moment in a three-dimensional world simple, clean, and free.

— Luther Taylor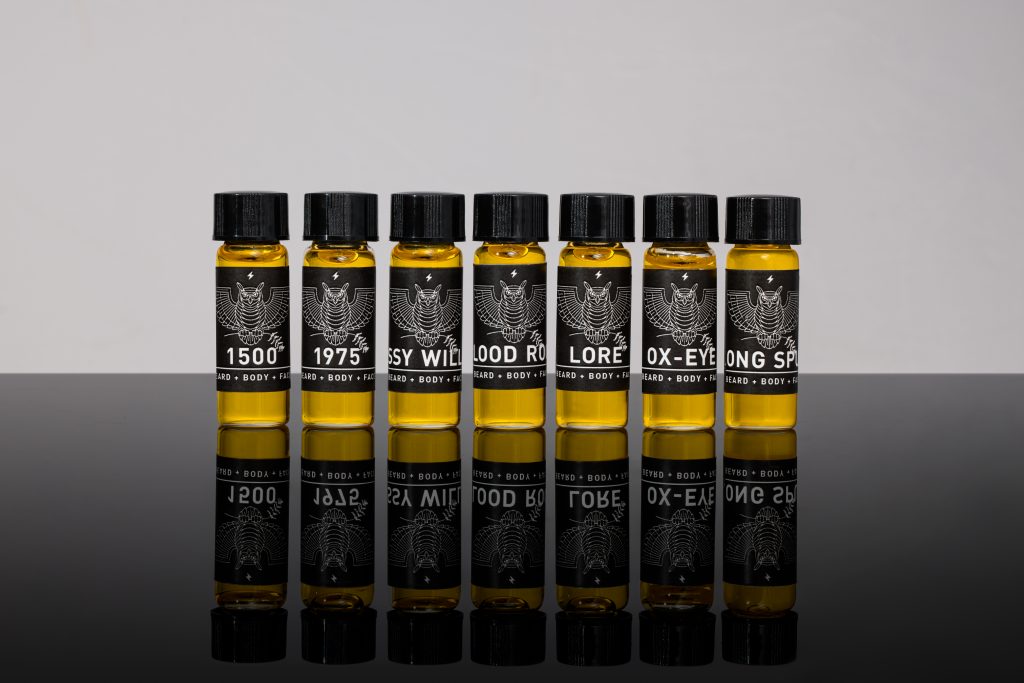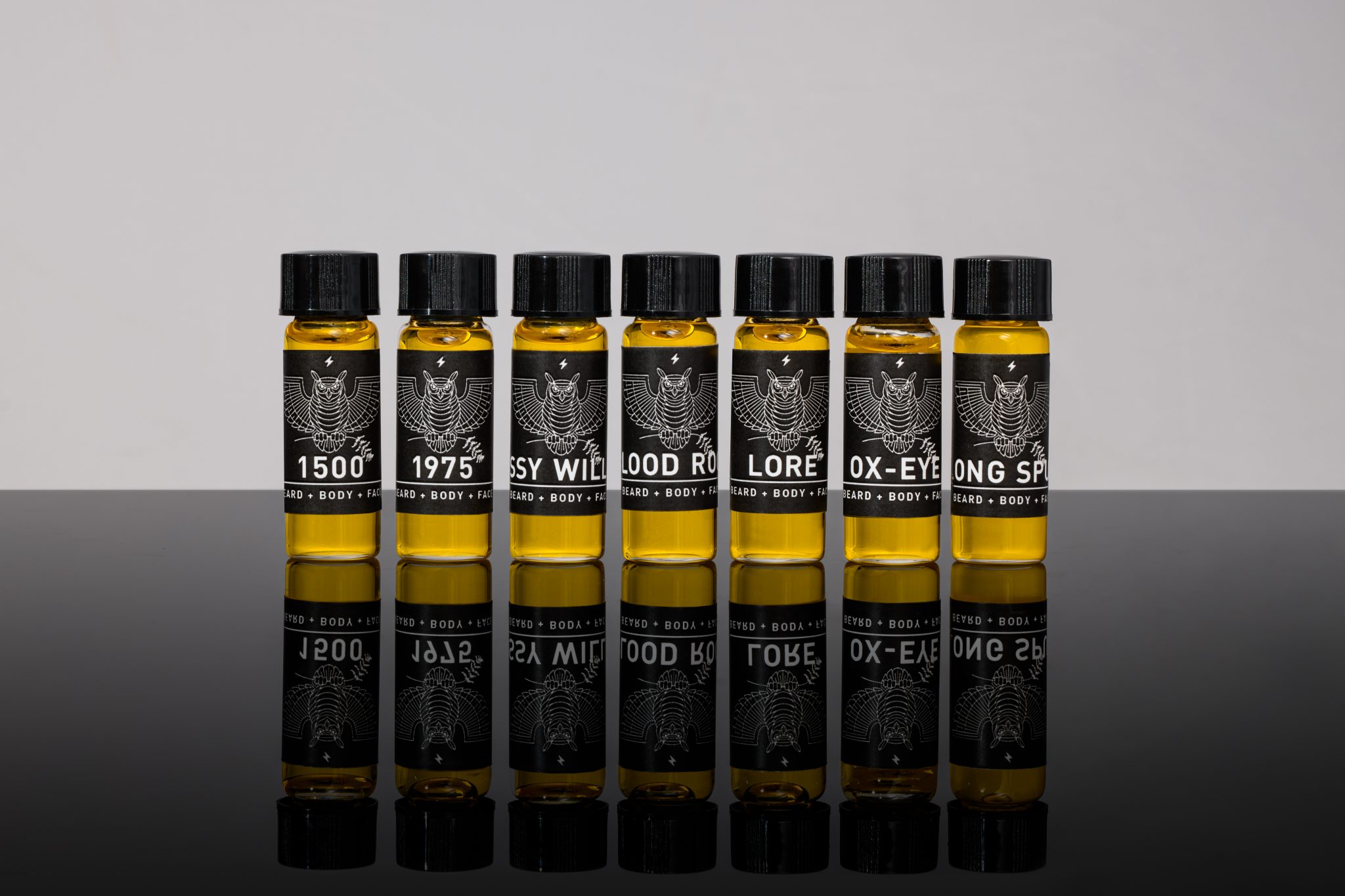 ---
Luther Taylor — Private Label Luxury
Scented Body and Beard Oils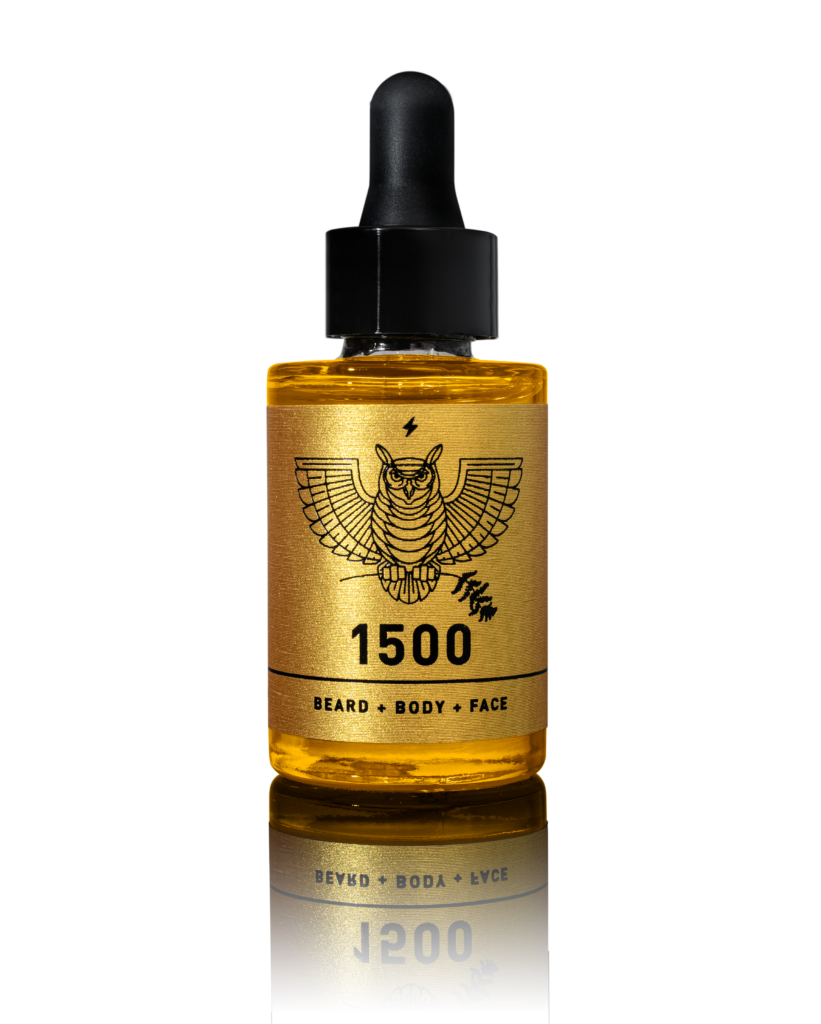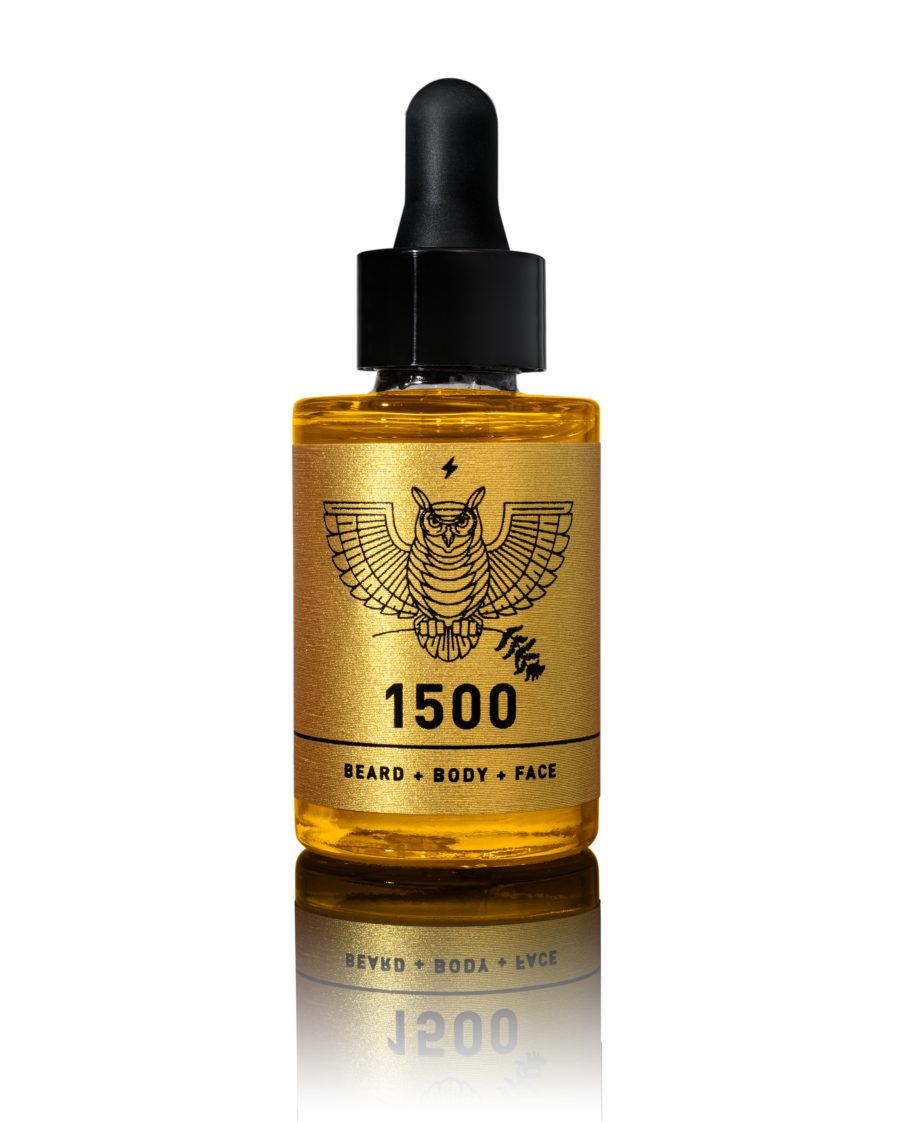 1500 Beard Oil Signature Scent
(strong)
+ Oud, Myrrh, Tobacco
The mood was rich wood, old leather, and tobacco and the sound of the guitar was from an era gone by, but the scent was simple and a rewarding enjoyment, intoxicating curiosity.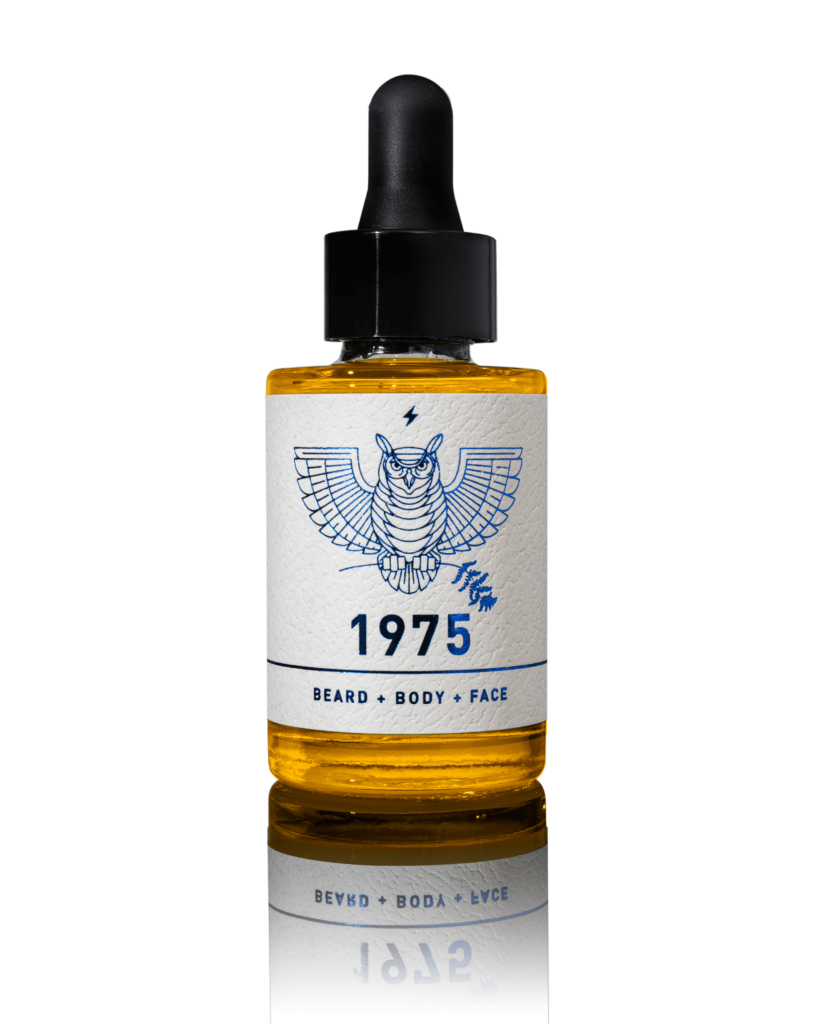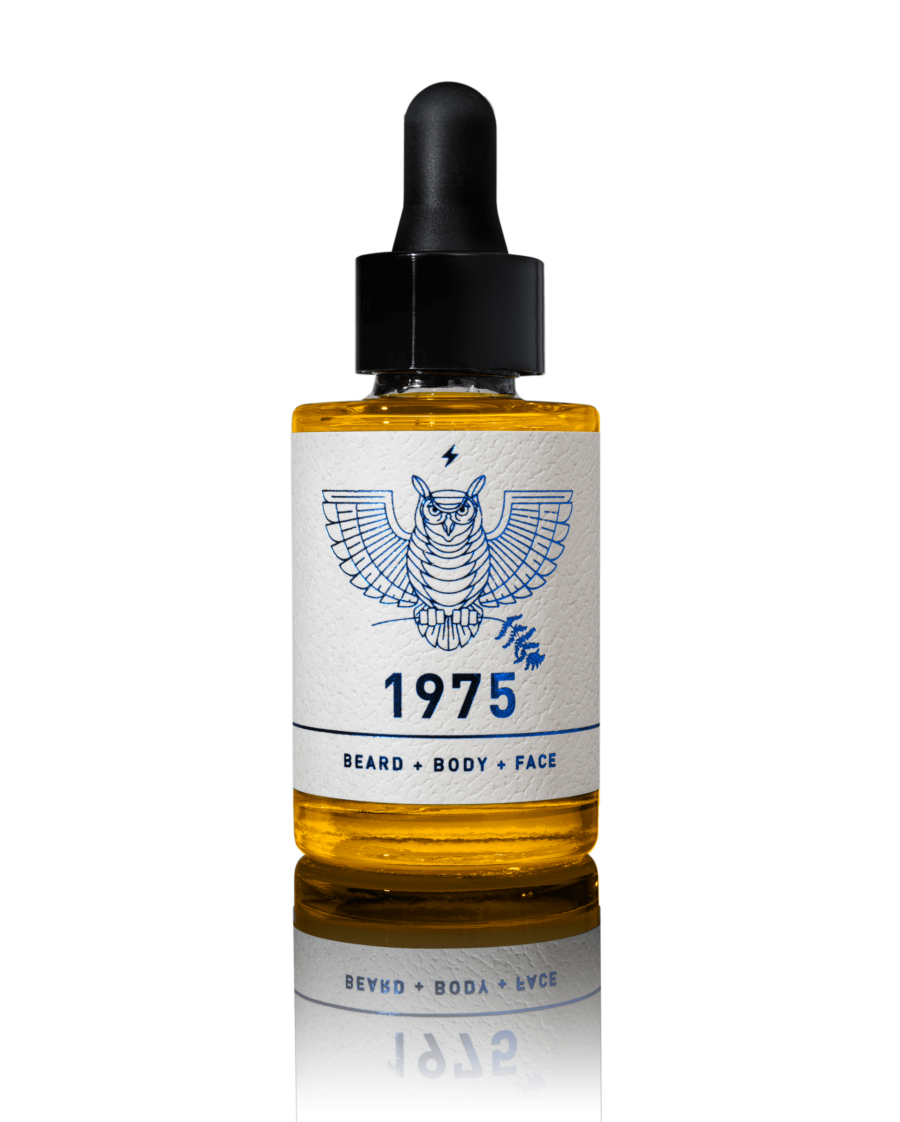 1975 Beard Oil Luxury Scent
(strong)
+ Amber, Floral, Rosamusk
Time travel is nothing like it is in science fiction: scents evoke it. Triggering potent memories of aromas that stay with you forever.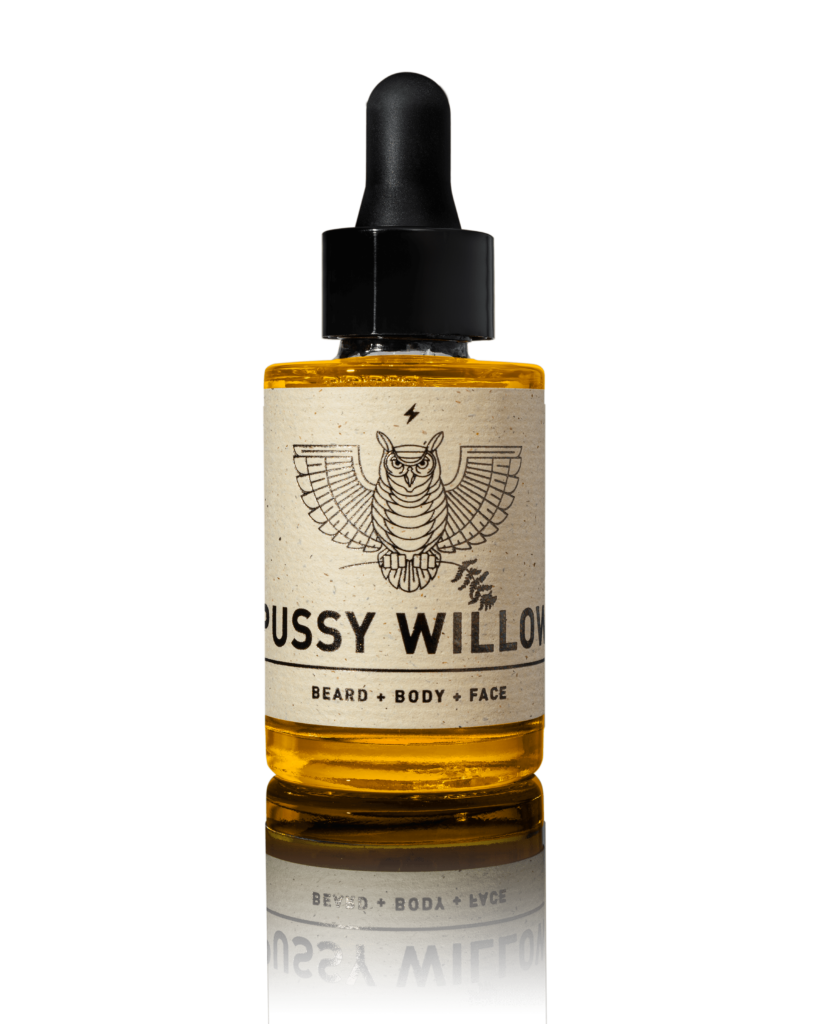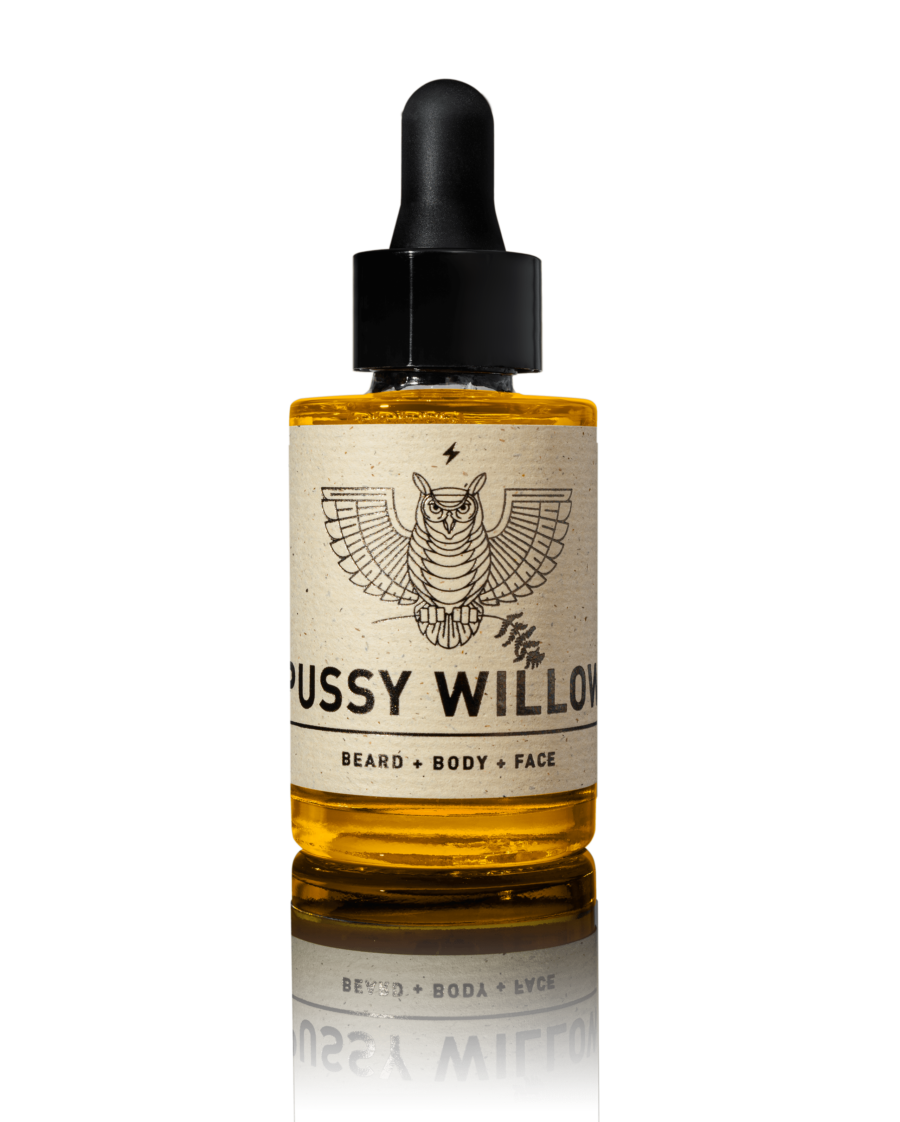 Pussy Willow Beard Oil Luxury Scent
(mild)
+ Tree moss, Fig, Earthy
Scents talk through the skin, with a softness speak and wordless language of the soul—the aromatic fragrance for those who prefer light, clean, airy, and cool.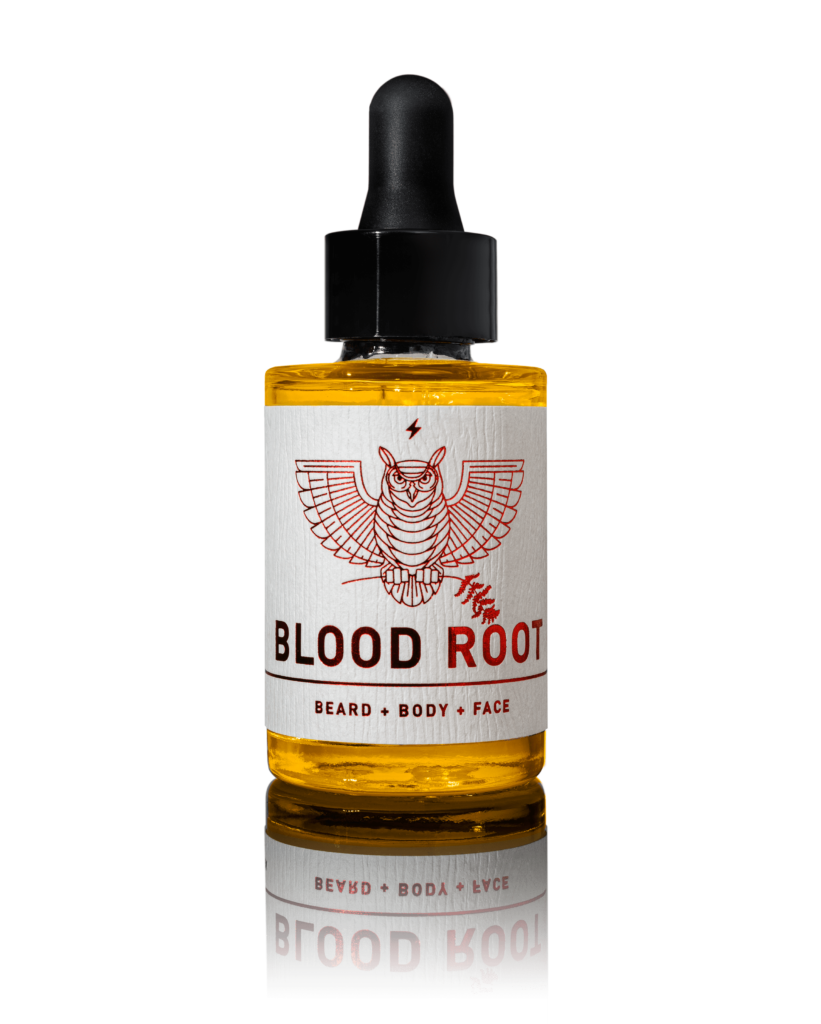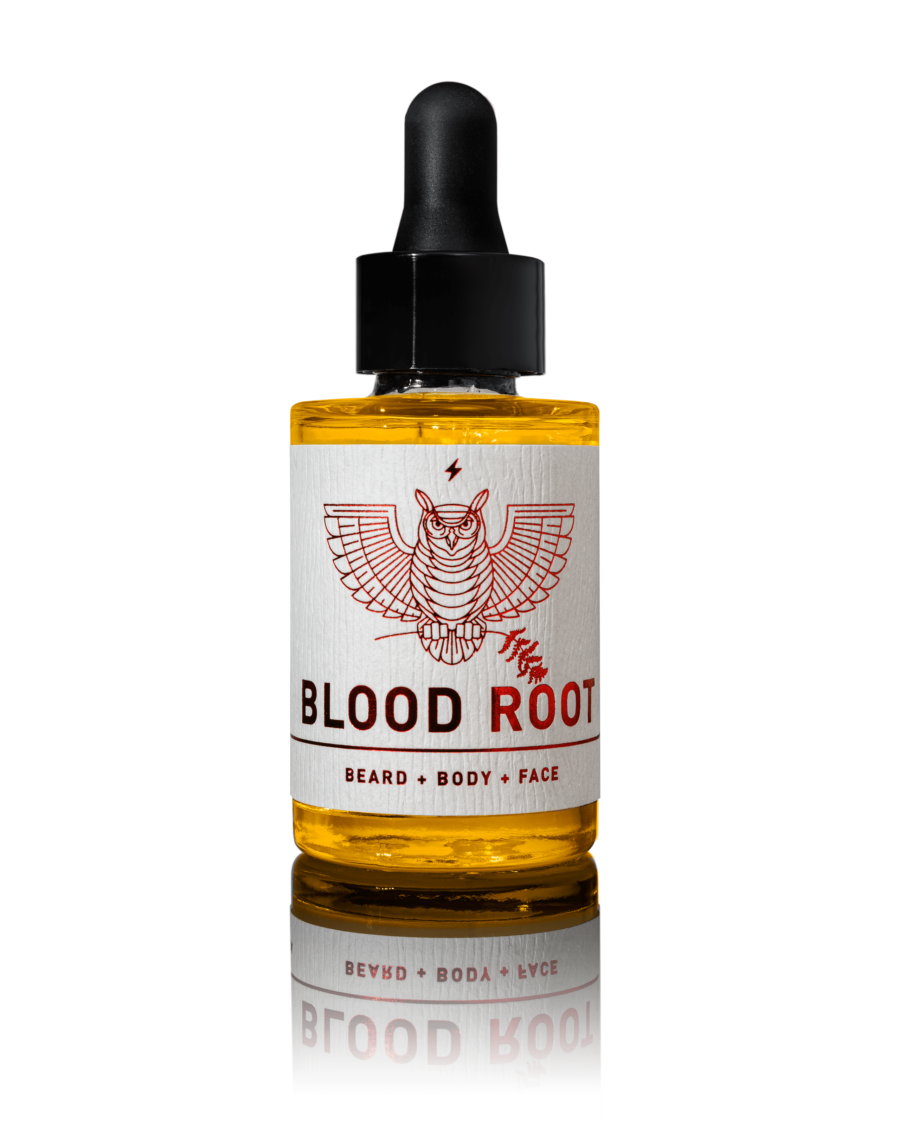 Blood Root Beard Oil Signature Scent
(medium)
+ Sandalwood, Lemon Verbena, Deep Woodsy
Bold yet fresh and clean, the rain in its richest hue brings millions of drops from a confident sky—spring in all its glory, like blossoms that arrive like cake frosting on trees.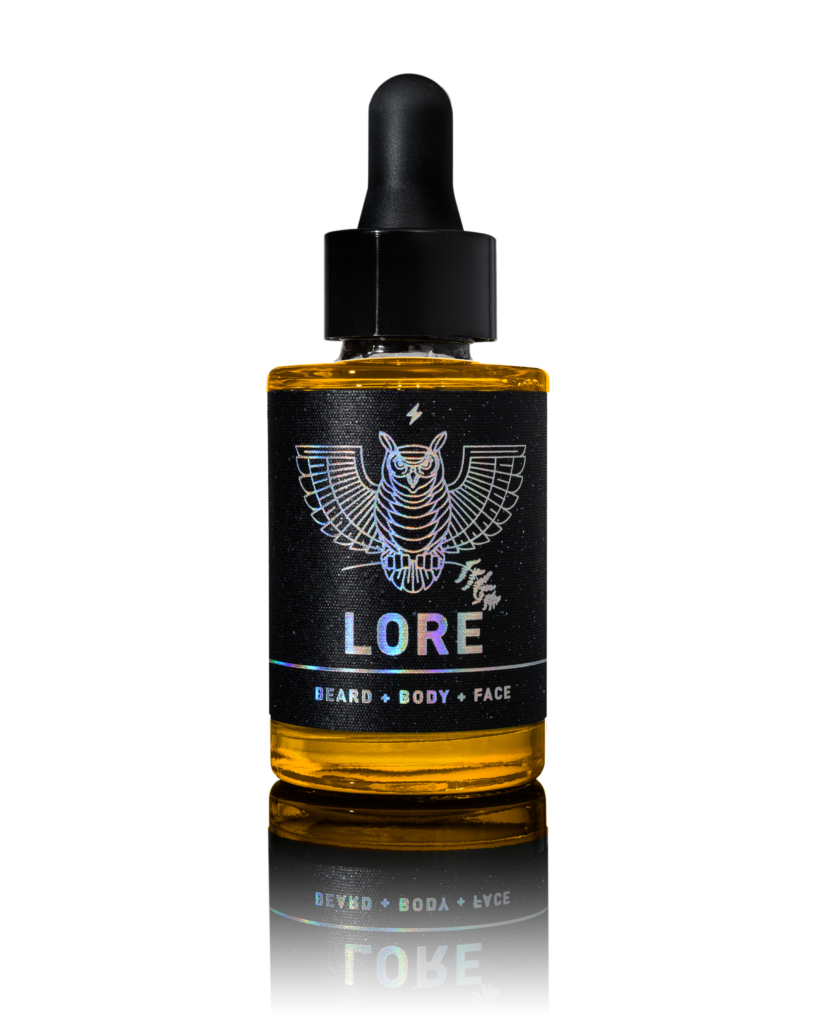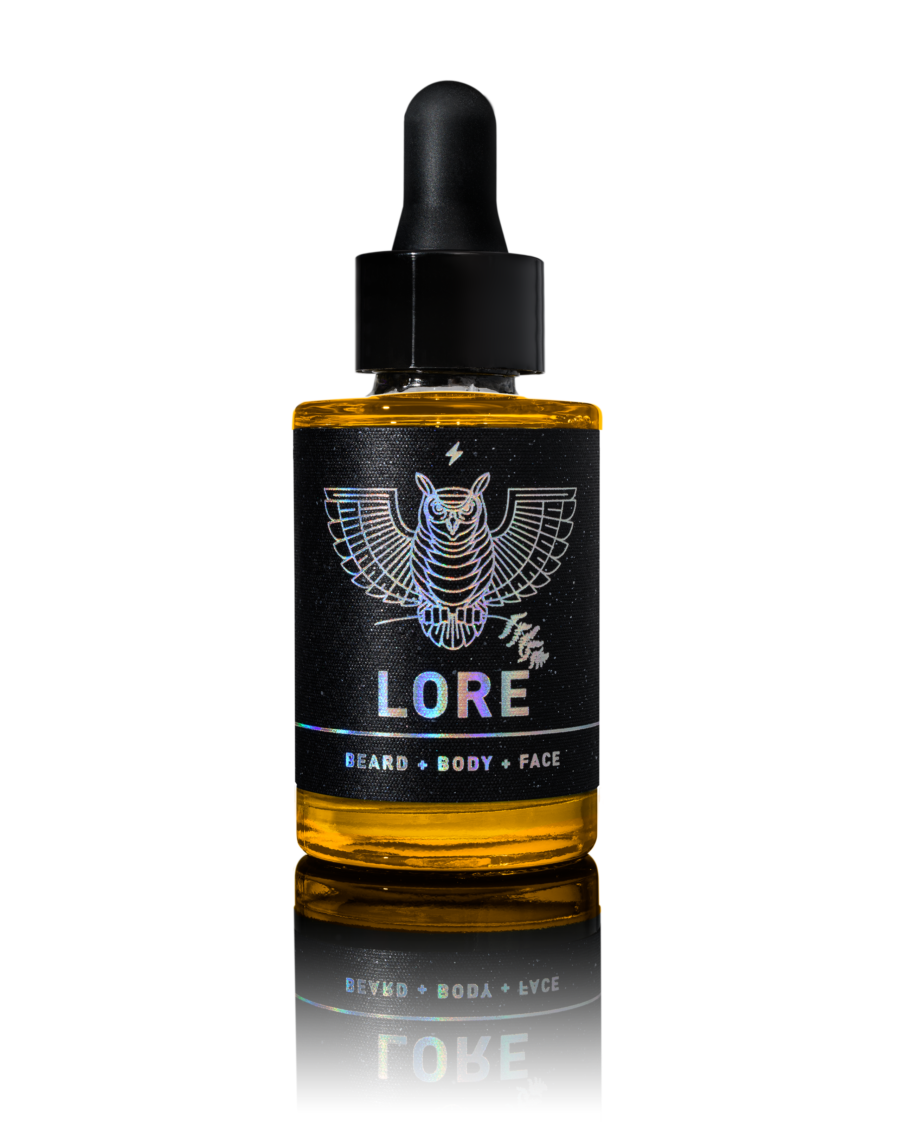 Lore Beard Oil Signature Scent
(medium)
+ Dragon's Blood, Warm spice, Animalic Woodsy
The Mystical triangle pushes the frontiers of adventurous senses. The forest floors' deep shadows smell of elegant wood, earthy cloves, and sweet-spicy amber. Season and lore will come and go like old friends, and like the time, we cannot halt them.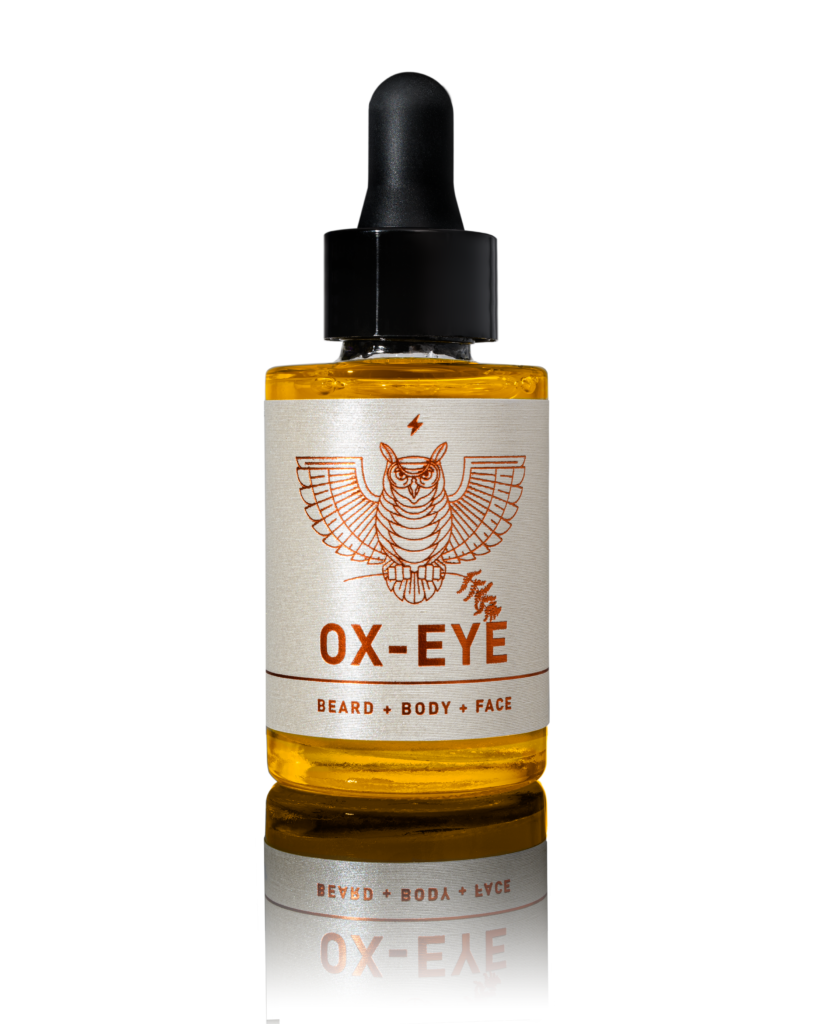 Ox-Eye Beard Oil Signature Scent
(strong)
+ Black-pepper, Laurel Leaf, Herbal Woodsy
Long after the night had come, the canyon had the feeling of sunshine and warmth but even more now with the glow of the fire. The rocks tower over as monsters, allowing just a wisp of wind to circulate the familiar aromas of smoke, fruity dust, and exotic wood.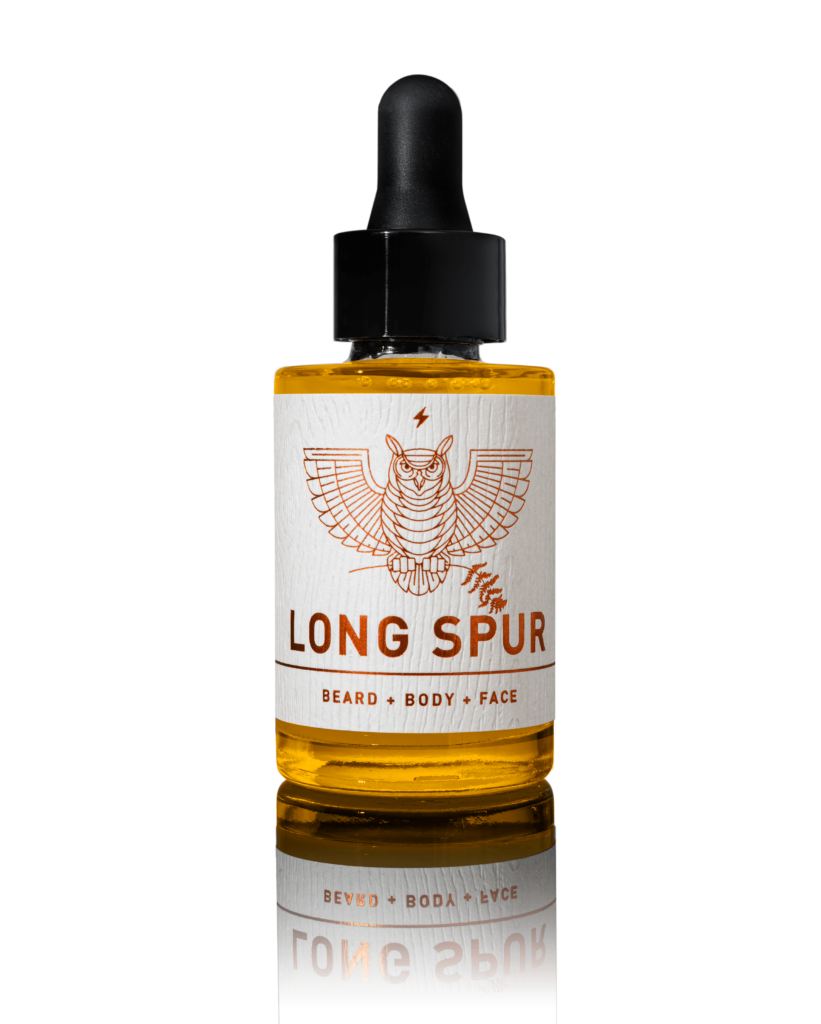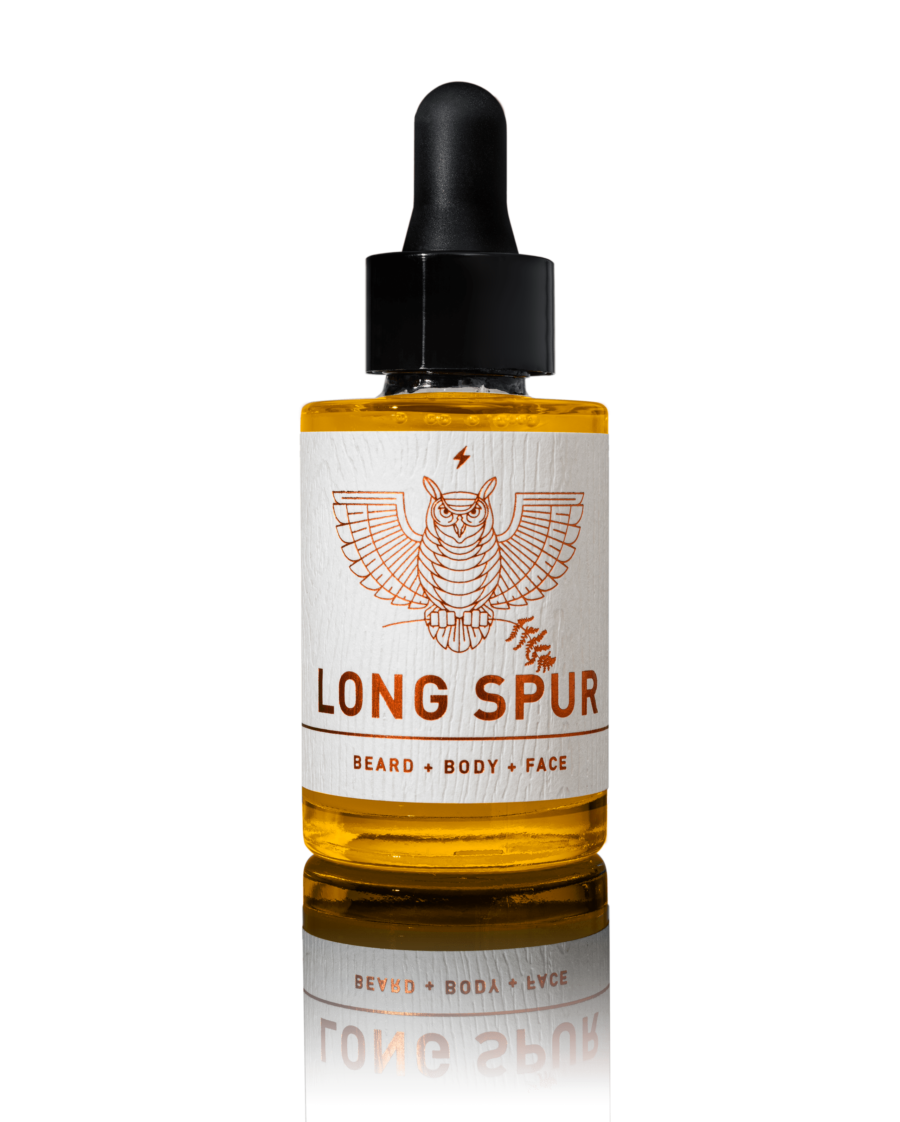 Long Spur Beard Oil Signature Scent
(strong)
+ Birch tar, Musty Earth, Whisky
The exuberant laughter moved through the room as easily as the sweet smell of cigar smoke and rum. Quiet, debonaire, untamed with a no-quit attitude, the captivating scents of worn leather, honey-sweet sap, and tobacco.
Why Mess with Nature?
Scented oils go back to 7000BC. The ancient Egyptians loved the aroma of beautiful fragrances; they associated the natural oils and scents with Gods and recognized them for their healing properties and positive effect on their well-being. As a result, Egypt was a world leader in creating perfume based on oil. The most popular fragrances were myrrh, cinnamon, cardamon, and southernwood.
Start your adventure and explore a journey Tailored for the Senses.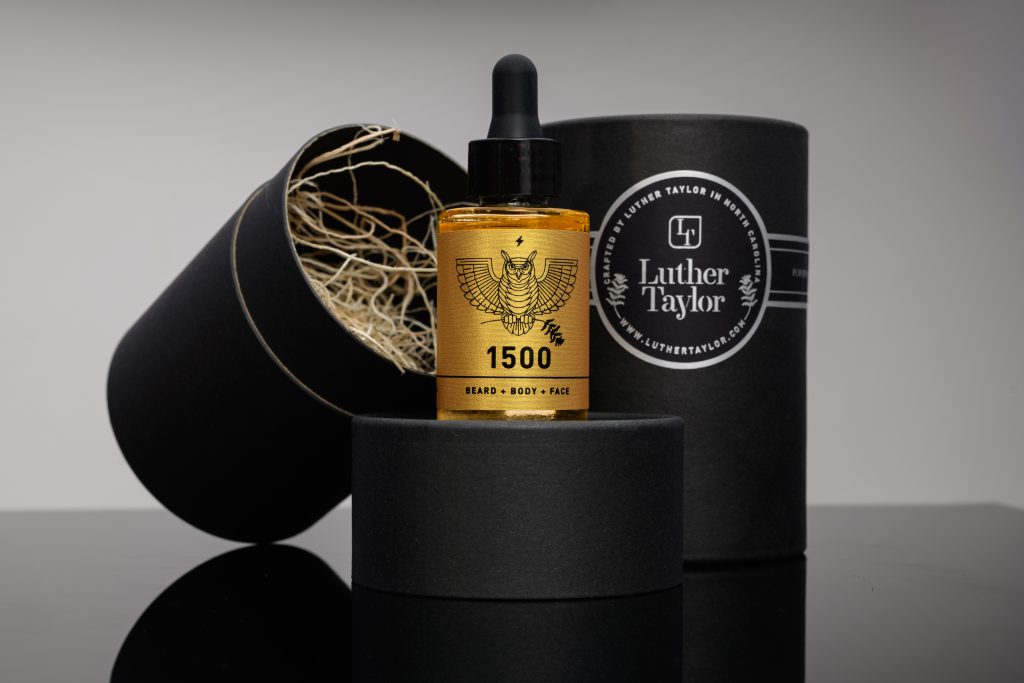 Luther Taylor private-label premium products are the best smelling luxury scented beard oils in the world. However, they may also be used for all-over hair, body, and skin—an all-in-one product is also an all-natural cologne. Being oil-based scents, they are long-lasting. Luther Taylor luxury products are hand-selected, hand-blended, and infused into 100% Jojoba Oil certified organic, so the end-user reaps the key benefits of "NATURE'S OIL." Luther Taylor scents are hand-selected from the most delicate fragrances around the globe and are powerful buttons for moods, memory, inspiration, and libido. A bottle of Luther Taylor's best smelling beard oil and all-natural cologne can change a regular day into a journey of endless possibilities.