The smart all-in-one men's grooming routine in a bottle!
Published on:
About Luther Taylor's men's grooming products
An exquisite collection of handcrafted fragrance infusions. Luther Taylor is a luxury brand that specializes in all-natural, premium handcrafted, and hand-blended luxury products for beards, body, and face.
All Luther Taylor products are handcrafted and hand-blended in small batches with proprietary recipes in North Carolina, USA. Our products are hypoallergenic, non-comedogenic with no synthetic fragrances or harsh chemicals. Our products protect your skin and are safe for a daily grooming routine.
Our carrier oil, Jojoba, along with some of the all-natural plant-based fragrances, has its health benefits as well. Luther Taylor was founded from a tattered hand-written piece of history.
An old beard oil recipe from my grandfather.
My Grandfather
I remembered him as a man of rare, sweet nature and vast experience. However, his beard was his very distinctive characteristic, and to me, it was his superpower, you know, like the special power's superheroes have that make them unique and rare. His beard reminded me of a large lichen-forming on tree branches, grey scruffy but soft and supple with a hint of nutmeg, cinnamon, cedar, and vanilla, and yes, it tickled tremendously when he gave out hugs.
I remember he groomed and combed it often; it was long, rugged yet sophisticated with its sense of style, the epitome, and culmination of what defines a man. His beard made him wise, level-headed, and worldly even though he lived a carefree but humble lifestyle.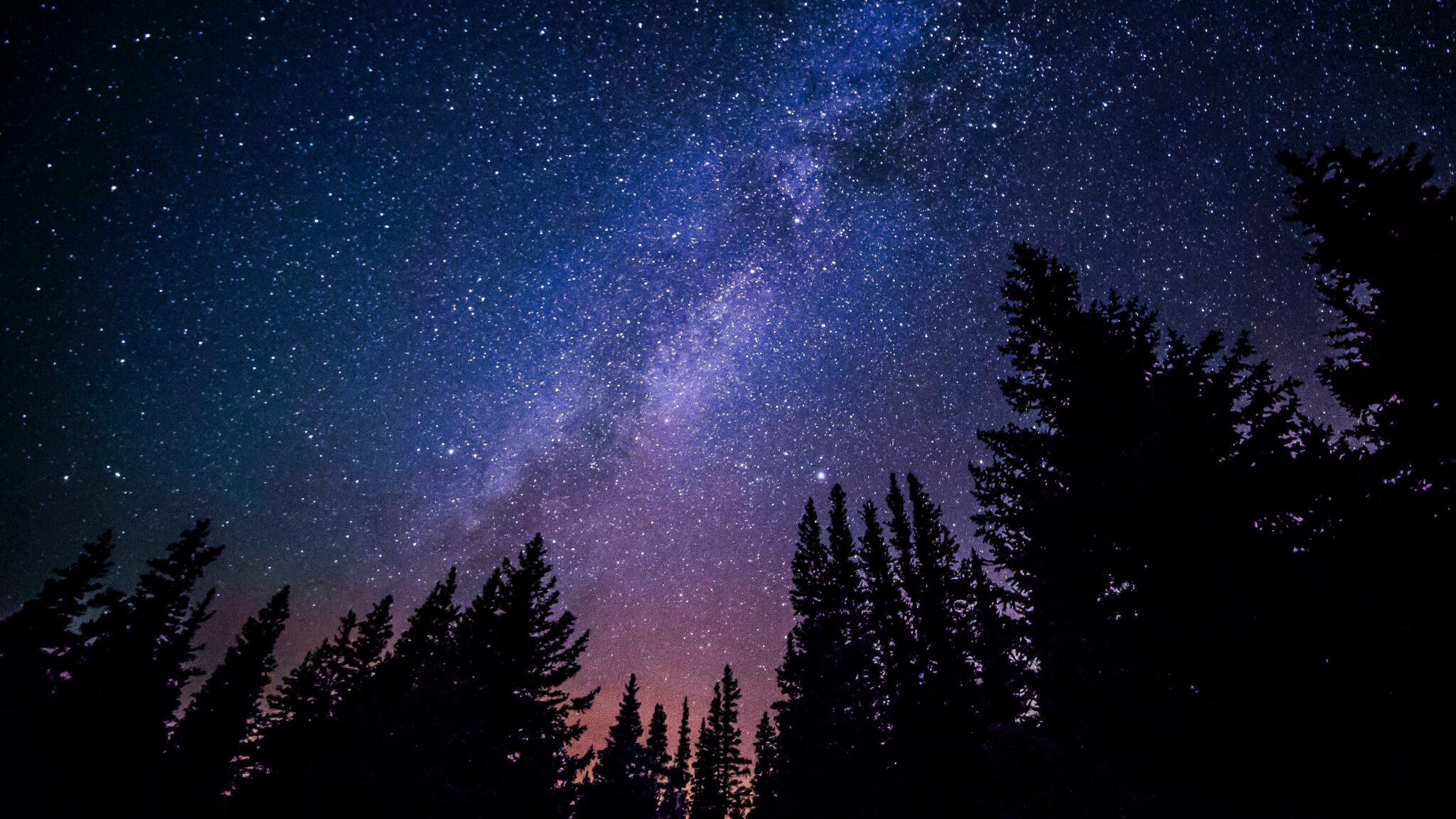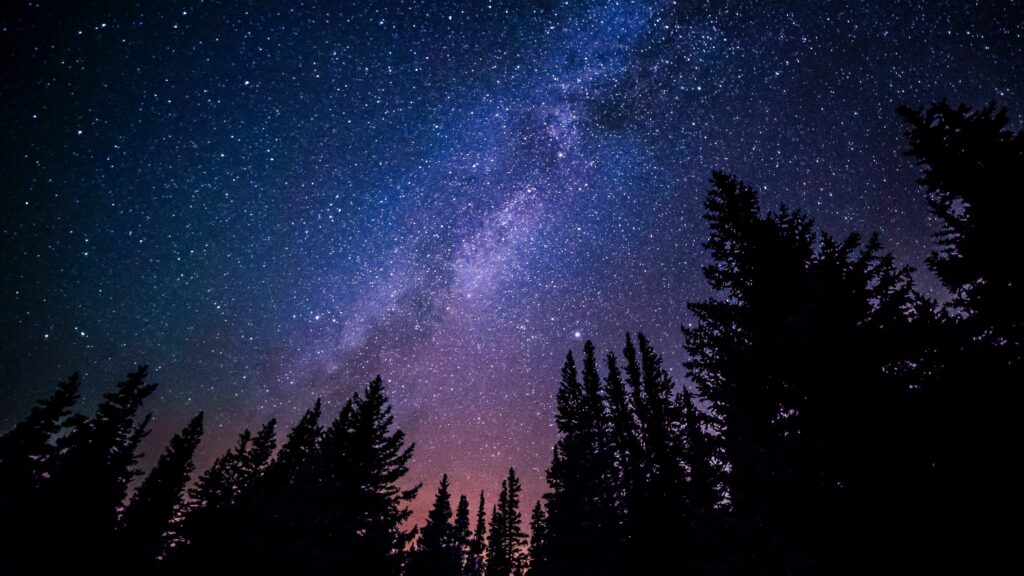 The love of nature has been at the forefront of the development of Luther Taylor and the product line from conception. We pursued our passion with an organic, clean, and fresh approach along with all aspects of our brand from our story, culture, logo, tagline, website, hand selection of all-natural and organic ingredients, product development to packaging. Not to mention our beloved Owl that graces the Luther Taylor label.
The Owl is a living definition of beauty and power and a symbol of wisdom and nature; he lives moment to moment in a three-dimensional world simple, clean, and free.
— Luther Taylor
Luxury beard oil moisturizer
Our unique blend of natural oils, including jojoba oil, will nourish the skin beneath your beard while locking in moisture with every drop making it one of the best grooming tools for men's hygiene. So, did you know that Jojoba oil is the closest carrier oil to our own skin's natural sebum?
Moisturizer/conditioner
Is this beard oil conditioner right for you? YES
Luther Taylor moisturizing conditioner is your top choice because it balances pH levels while bringing the natural moisture back to where it's needed most–your face, beard, and body. We use 100% certified USDA organic Jojoba oil, "Nature's golden oil."
Jojoba oil is the closest carrier oil to our own skin's natural sebum on the market. This allows our beautiful blend of Jojoba oil along with all-natural plant-based fragrances to sink into your skin quickly and is not greasy on your skin or standing on your beard and not soaking incorrectly.
Anti-inflammatory
Luther Taylor products will help reduce swelling and redness on the skin that has acne or other problems resulting from inflammation of hair follicles usually associated with seborrhea dermatitis; this product treats the symptoms by relieving the irritation caused by dermatitis sebaceous glands.
All-natural cologne
You don't need a beard to enjoy the golden indulgence that is Luther Taylor. The perfect thing about Luther Taylor is the aromas are so beautifully crafted and long-lasting that the product may also be used as a daily natural cologne with no harsh chemicals.
All-natural ingredients, no synthetic fragrances or chemicals, hypoallergenic. Cruelty-free. Gluten-free, and we have four vegan-friendly aromas.
The scent of an all-day unisex cologne or perfume with a refreshing and uplifting aroma. Body oils will hydrate and moisturize your skin while the fresh & clean essence soothes and calms you leaving you smelling fantastic!
Nail cuticle care
A perfect blend of natural oils, including jojoba oil, will nourish the skin beneath your nails while locking in moisture with every drop making it one of the best products for men's grooming hygiene.
We offer our products in 0.5 oz glass rollerball bottles for all-natural cologne and cuticle care, making them simple, easy, and easy to use when traveling. We offer a product unscented with only Jojoba oil called Naked.
Here are the benefits of using Luther Taylor's luxury beard, body & face oil.
Hypoallergenic
Non-comedogenic with no synthetics or chemicals added for all skin types, including sensitive skin. Cruelty-free and Vegan friendly!
Contains NO paraben preservatives, sulfates, phthalates, synthetic fragrance, or color.
Our all-in-one product is unlike anything else on the market, and we're not just talking about how great it smells!
There's nothing like Luther Taylor's beard, body, and face oil anywhere because we use only 100% organic jojoba oil blended with ALL-NATURAL plant extracts and essential oils.
All without ever stripping away the natural oils your skin produces or clogging pores and causing acne breakouts like many other beard grooming products on the market today.
Learn more by reading why Luther Taylor chooses to stand behind offering completely transparent ingredients and all-natural organic carrier oils @www.luthertaylor.com.
"Luther Taylor is all you need!"
How does it smell?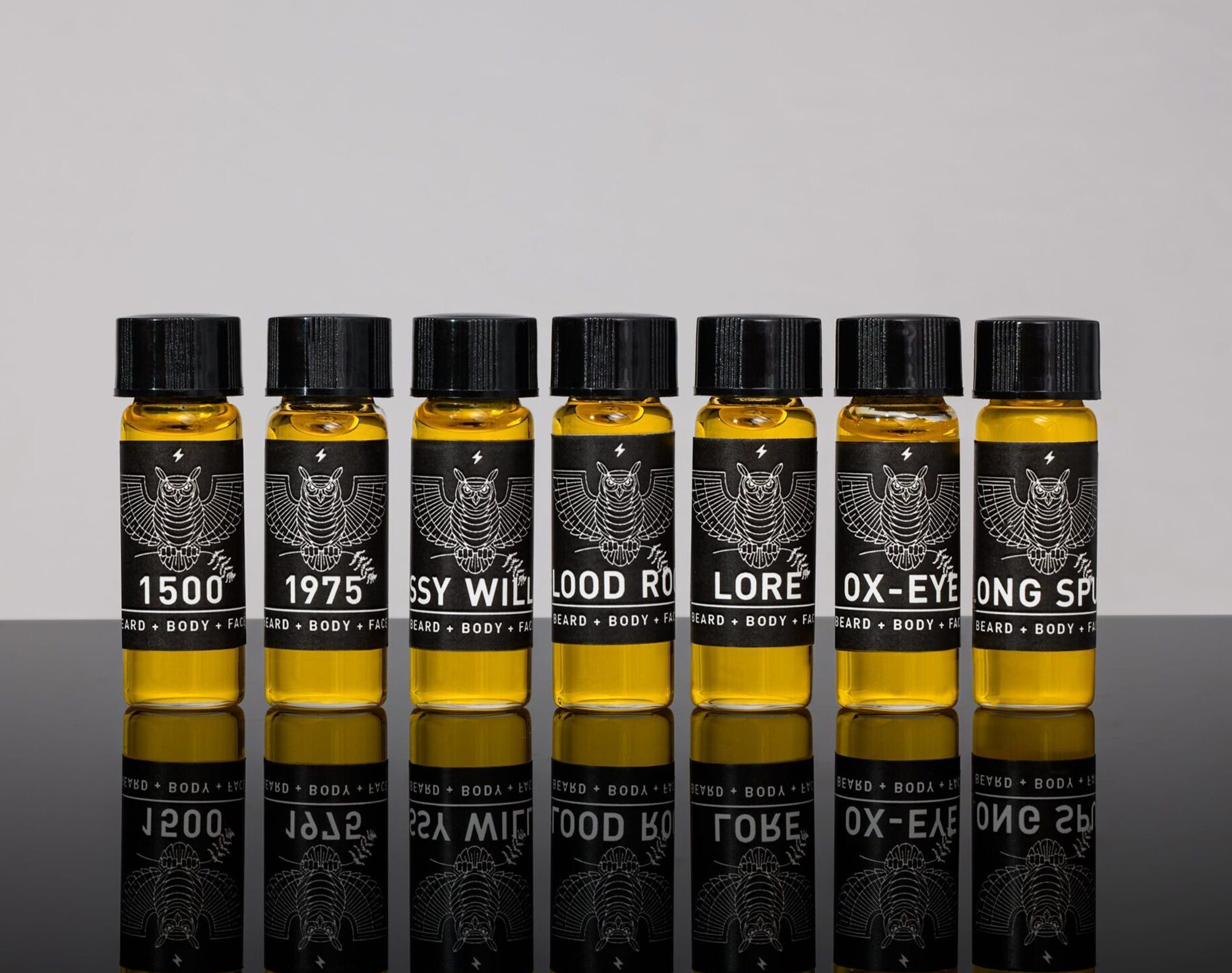 With seven uniquely different aromas to choose from. All-natural premium plant fragrances with their sense of style and personality. Great mood enhancers.
Each bottle of ALL-NATURAL and organic beard oil is blended with the highest quality 100% organic jojoba oils and all-natural plants and ingredients.
The signature scents are mesmerizing, unforgettable, bold, clean, and pure, deriving from luxury and natural ingredients that are timeless and long-lasting. & essential oils.
It's a refined but subtle blend allowing you to wear as much or as little as you'd like for each application so everyone can enjoy using it without having their sinuses accosted by a robust overpowering scent!
We have mild to strong scents unique aromas for all.
Some examples of our fragrances include but are not limited to Oud, Myrrh, Amber, Sandalwood, Smoke, Cuban Tobacco, Rum, Whiskey, Dragon's Blood, Black pepper, Fig, Tree Moss, Laurel Leaf, Oris Root, Jasmine, and Acacia flower.
Nostalgia
Scents can help us remember specific places and help us feel at home in our surroundings without having to be there. Our reactions to smells are also influenced by what we expect them to be, which is why certain smells remind us of specific times or events.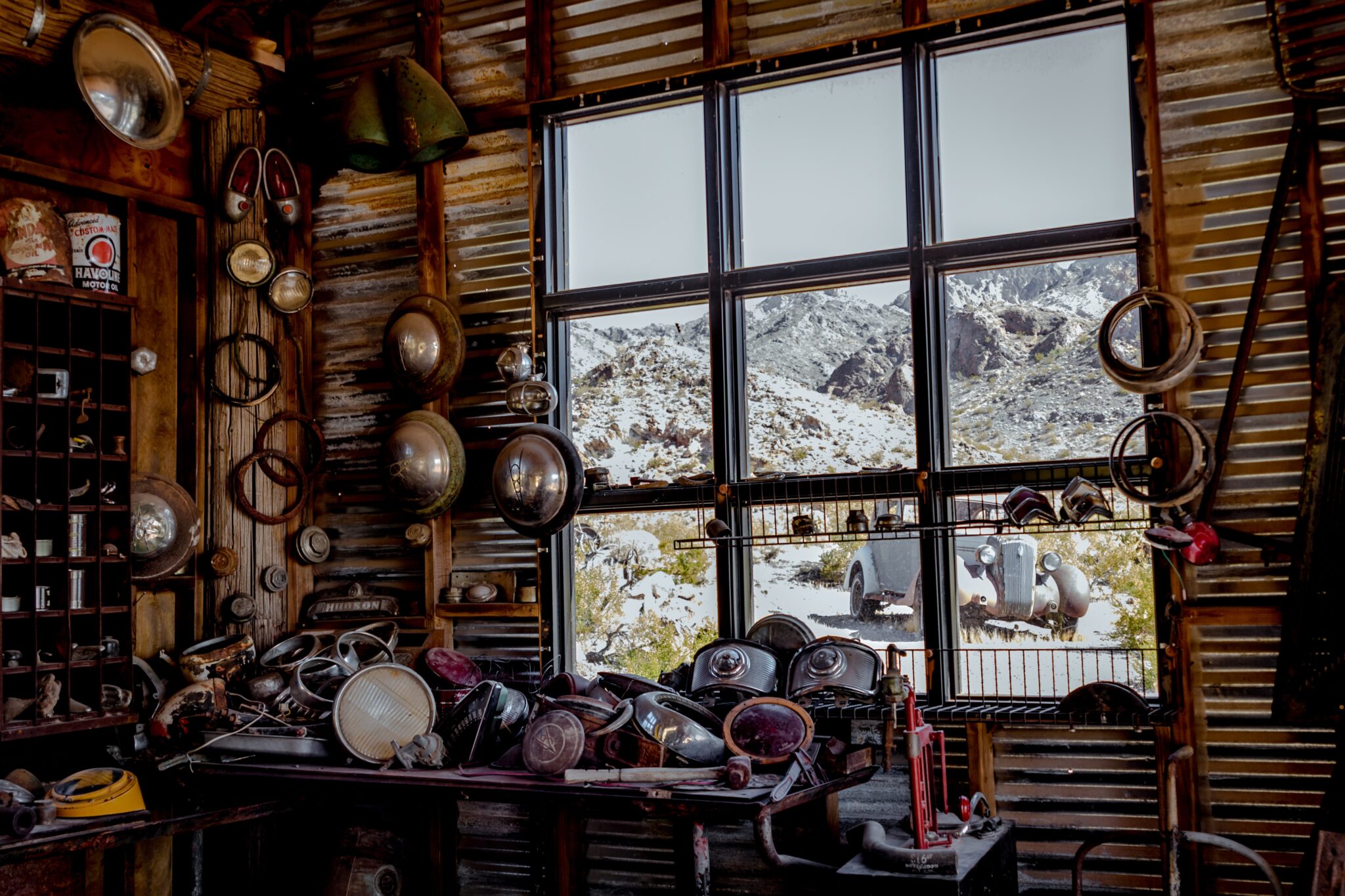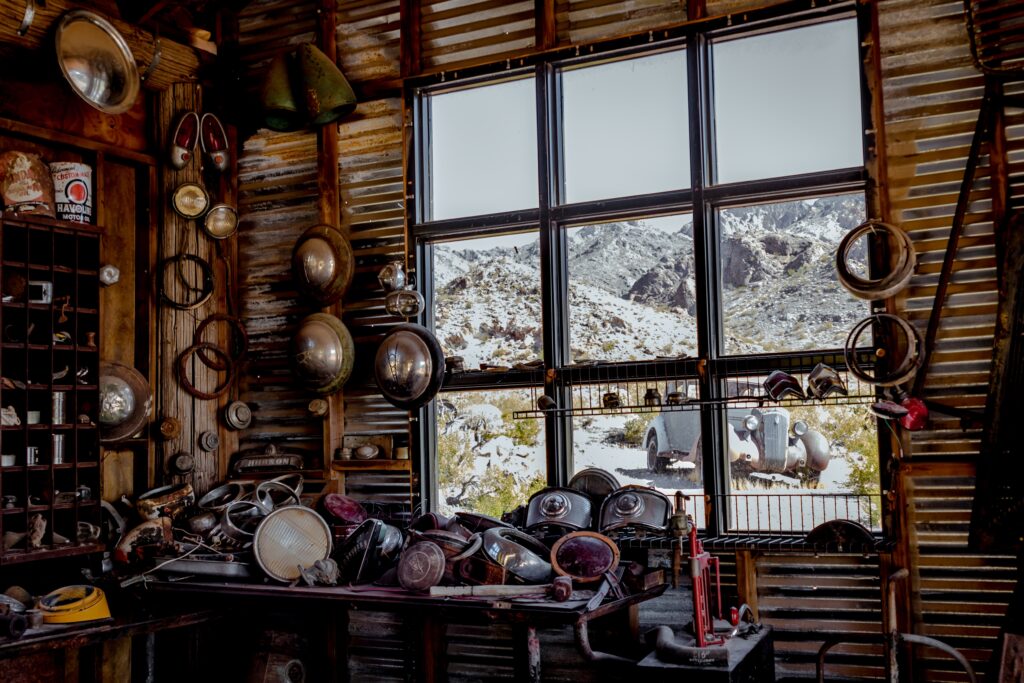 While some people find that their olfactory memory and preferences stay relatively the same throughout their lives, others find that they change as time goes on.
This can be due to different smells we encounter or because our memories fade over time, and we often replace them with new ones. Because of this, it's important not to surround yourself only with things you like, as those familiar scents can become overpowering, and you lose the sense of nostalgia they may provide.
So why don't you go ahead, step outside that comfort zone every once in a while, and smell something that isn't familiar to see how it makes you feel.
"His scent was intoxicating and haunting, the kind that gets into your bones a rare aroma that brings fragrant flashbacks from the past."
Check out our complete line on our website @ www.luthertaylor.com.
How does it work?
"Here are the benefits of using Luther Taylor luxury beard, body & face oil."
ALL-NATURAL beard, body, and face oil is made with organic jojoba oil to moisturize your skin while giving you the long-lasting fragrance you deserve! Handcrafted and blended with all-natural plant extracts & essential oils.
Jojoba helps balance skin's pH levels while retaining moisture that other harsh chemicals strip away during normal daily activities. It's ideal for use as a daily grooming product, for your beard, all-over body moisturizers, face cleanser, cuticle oil, facial moisturizer or massage cream, and all-natural cologne.
Our products are non-comedogenic, so they will not cause your pores to clog on your face and underneath your beard, causing fewer acne breakouts.
The most significant benefit of Luther Taylor products is the carrier oil.
You will not grow a very healthy beard if you do not care for the face underneath. Jojoba oil is considered one of the only carrier oils on the market that is safely used undiluted on your skin. Remember, some other carrier oils used in products must be diluted to apply safely to your skin.
And lastly, that Jojoba oils benefit our skin by being the only carrier oil that mimics our skin's sebum.
100% Certified Organic Jojoba oil contains: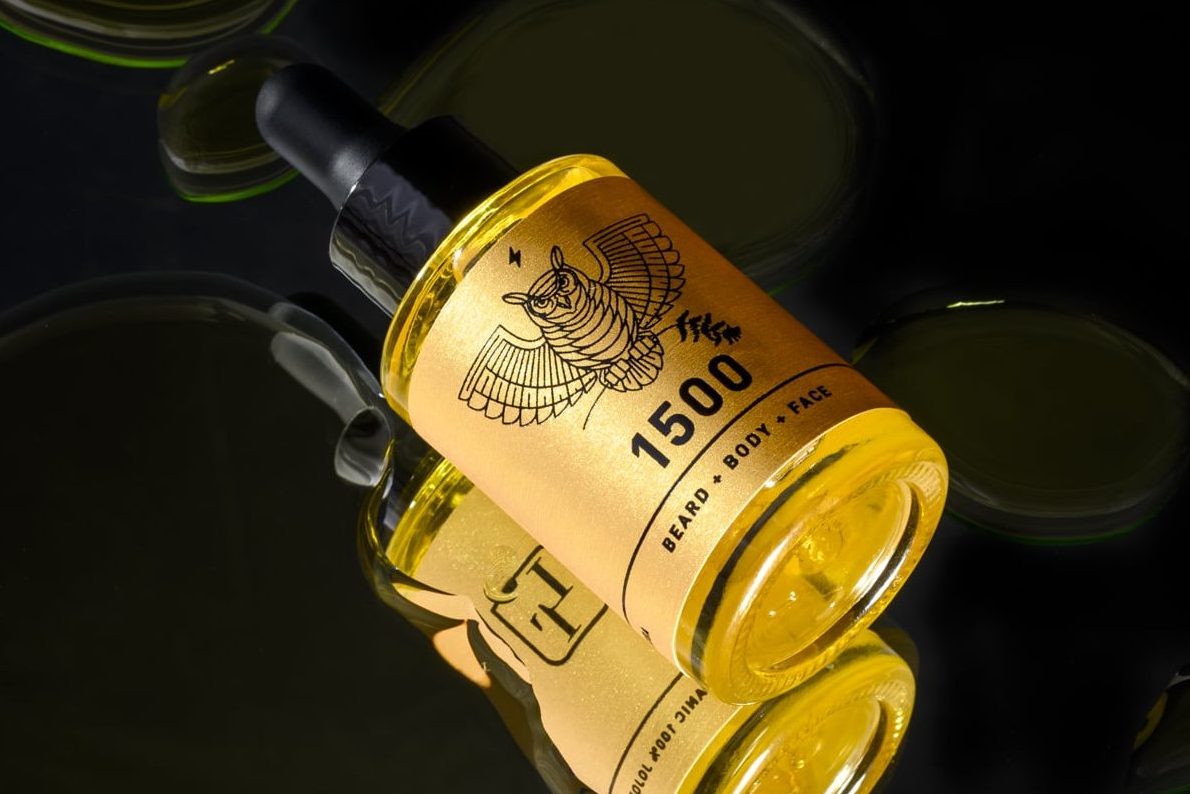 Vitamin A, C, D, B & E-complex
Chromium, Copper & Zinc
Omega-6 and 9 Fatty acids
It is antibacterial
Hypoallergenic
Non-comedogenic
Ant-microbial, Anti-fungal, Anti-bacterial
Antioxidants aids in the promotion of collagen synthesis natural properties like your own skin's sebum.
Luther Taylor is Tailored for the Senses and uniquely allows you to look good, feel good, and most importantly, smell good, and we've earned that, all of us!
Men love this product because it eliminates the need for an unsightly array of products that are often bulky & cost too much for what they offer.
It's an all-in-one product, so there is no need for the montage of personal grooming products cluttering up your bathroom vanities.
Women love this product because it makes their guys smell delicious with allergen-free natural ingredients without being too heavy for their guy's skin & hair type, which is why Luther Taylor beard oil makes a lovely gift idea!
"Our 100% organic jojoba oil blended with essential oils will nourish your skin while leaving you smelling fantastic!" ~Luther Taylor
Who would use the product?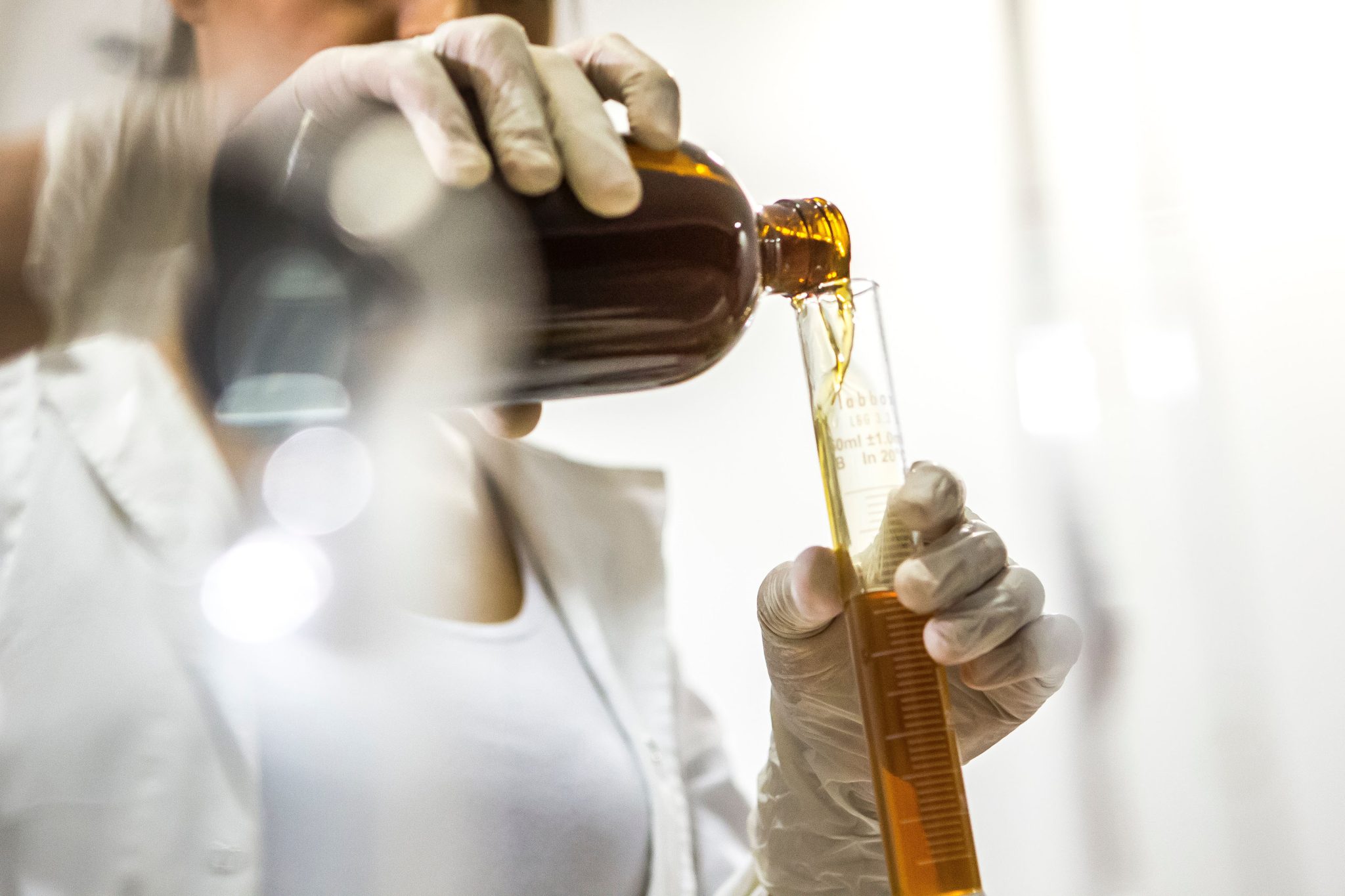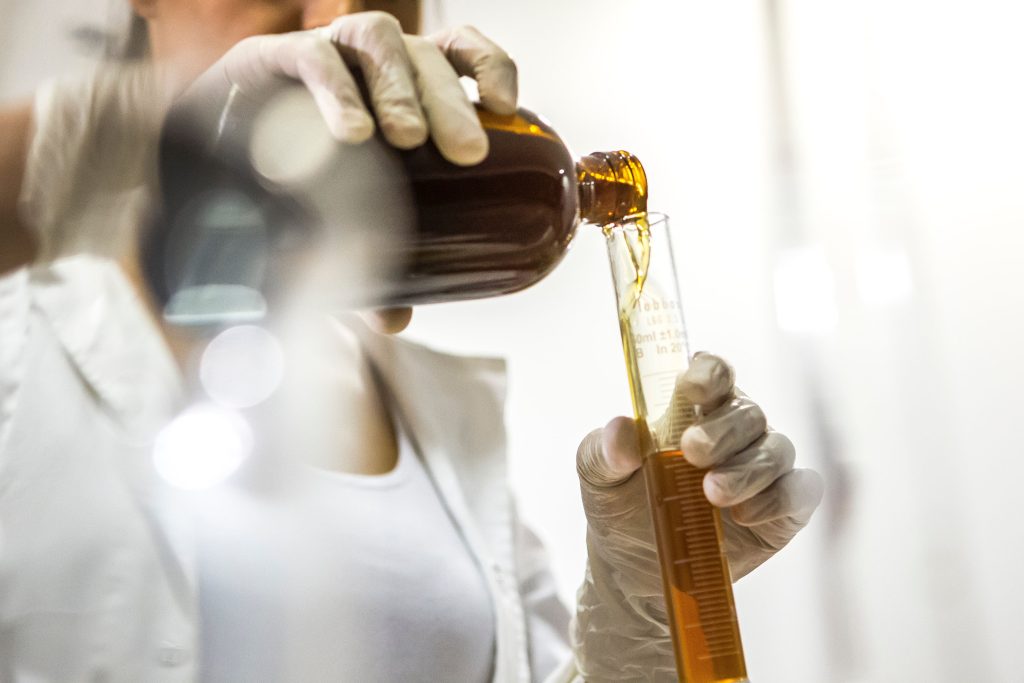 Luther Taylor's luxury all-in-one beard oil is designed to be used by everybody!
It is hypoallergenic and non-comedogenic, making it great for men, women, children, or those who have sensitive skin.
All of our scented oils are crafted with high-quality essential oils to bring you the best possible finishing touch.
We offer over seven luxurious scents that will make your mustache curl and your beard travel back in time.
Our luxury scented fragrance oils promote healthy hair growth when used daily grooming routine while conditioning and softening your skin underneath. Making it the perfect oil for your beard, body, and face grooming routine.
"We craft our products to be multi-purpose so you can use it every day in a variety of ways." `Luther Taylor
Our goal is to create luxurious experiences that leave our clientele feeling good both on the inside out!
With many reviews from users worldwide, we know that once you try this product, you'll never go back!
So, hey, now don't just take our word for it. Check out our 100% organic jojoba oil blended with essential oils today to see what all the fuss is about yourself.
@www.luthertaylor.com
Please, as always, feel free to contact us if you have any questions or concerns at concierge@luthertaylor.com.
Our clientele is exceptional, and we consider them our number one priority. So, we try and go above and beyond to do whatever it takes to make sure our people are satisfied and enjoying their scent journey into the world of Luther Taylor!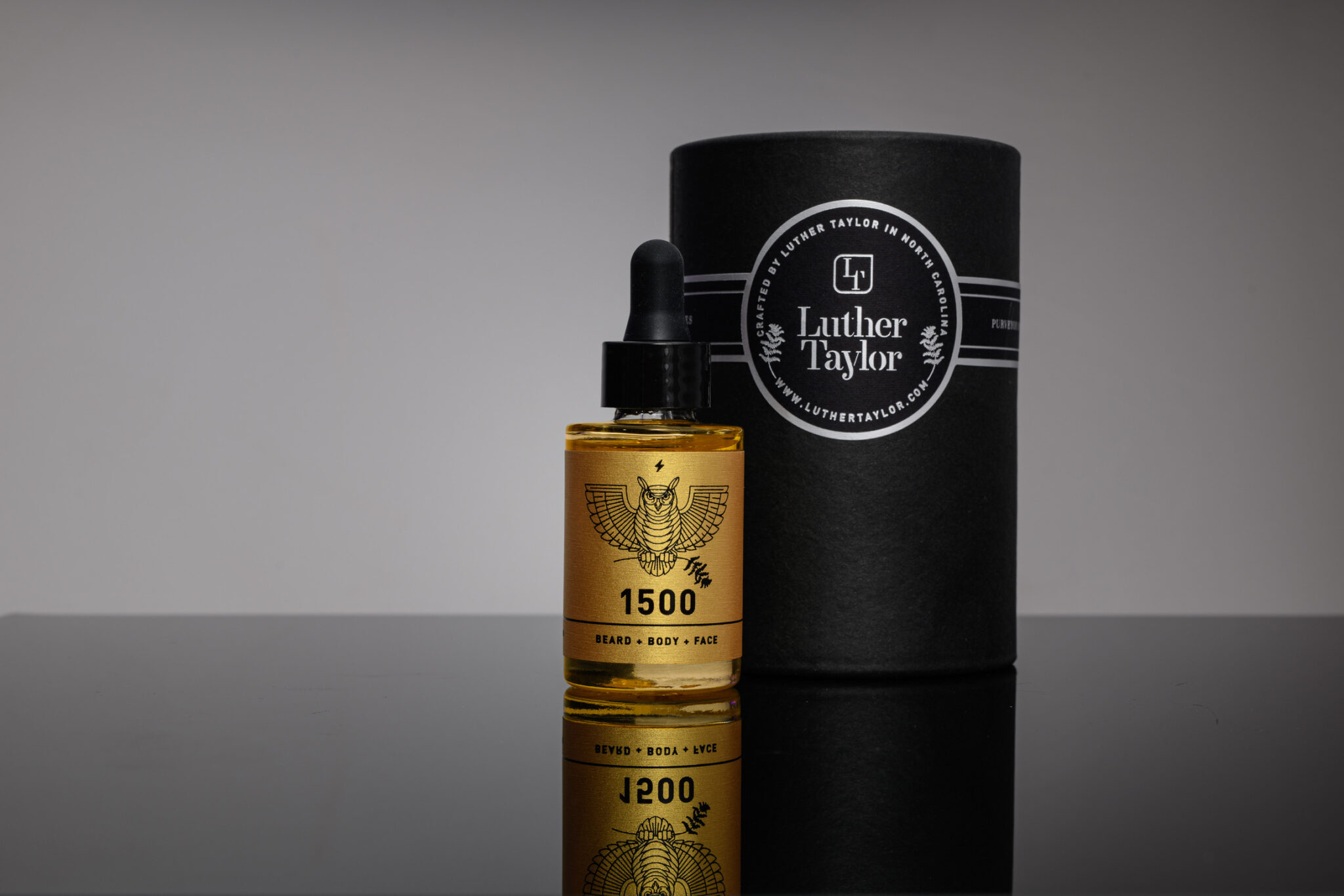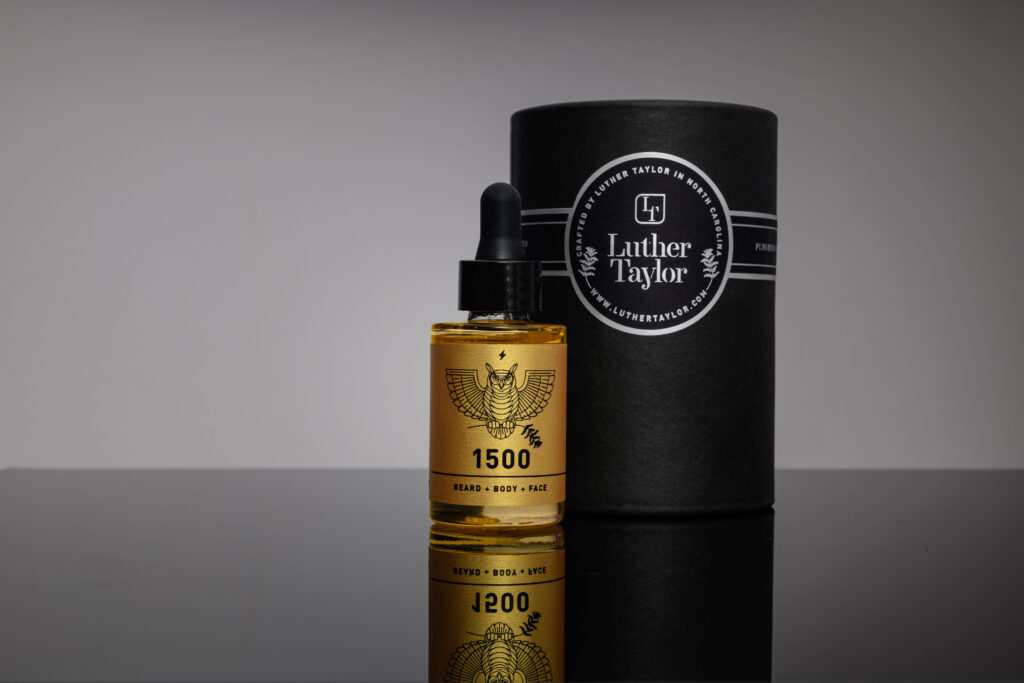 The New
Gold Standard
in skincare
What Luther Taylor customers are saying:
"I just got the oil 1500 and have been using it for about a week now. I love it! It works great on my skin, it doesn't feel greasy at all, and I use it as a hair moisturizer. I have very coarse hair, and it works better than others I have used."
-Luther Taylor customer, Pennsylvania
"I love this oil! It takes away the itchiness of my beard, makes it feel hydrated for hours, has great scent retention, doesn't leave your hands feeling greasy after application, and you don't need much product at all!"
-Luther Taylor customer, Washington
"I received my product today and couldn't wait to try it. I was impressed with the quality of the packaging; smells good too! The oil itself is very lightweight and smooth to apply. It left my beard feeling softer, fuller, and healthier looking. So, I tried Pussy Willow and, I have been using this product for about three weeks now and get compliments on how manly my beard smells."
_Luther Taylor customer, Texas
"I'm pleased with my purchase. It works great for my beard and skin after I take a shower. Very smooth and smells good! I've been using it daily on my beard and face for close to six weeks now."
-Luther Taylor customer, Florida
"The Bloodroot scent smell like morning rain."
~Luther Taylor customer, Maine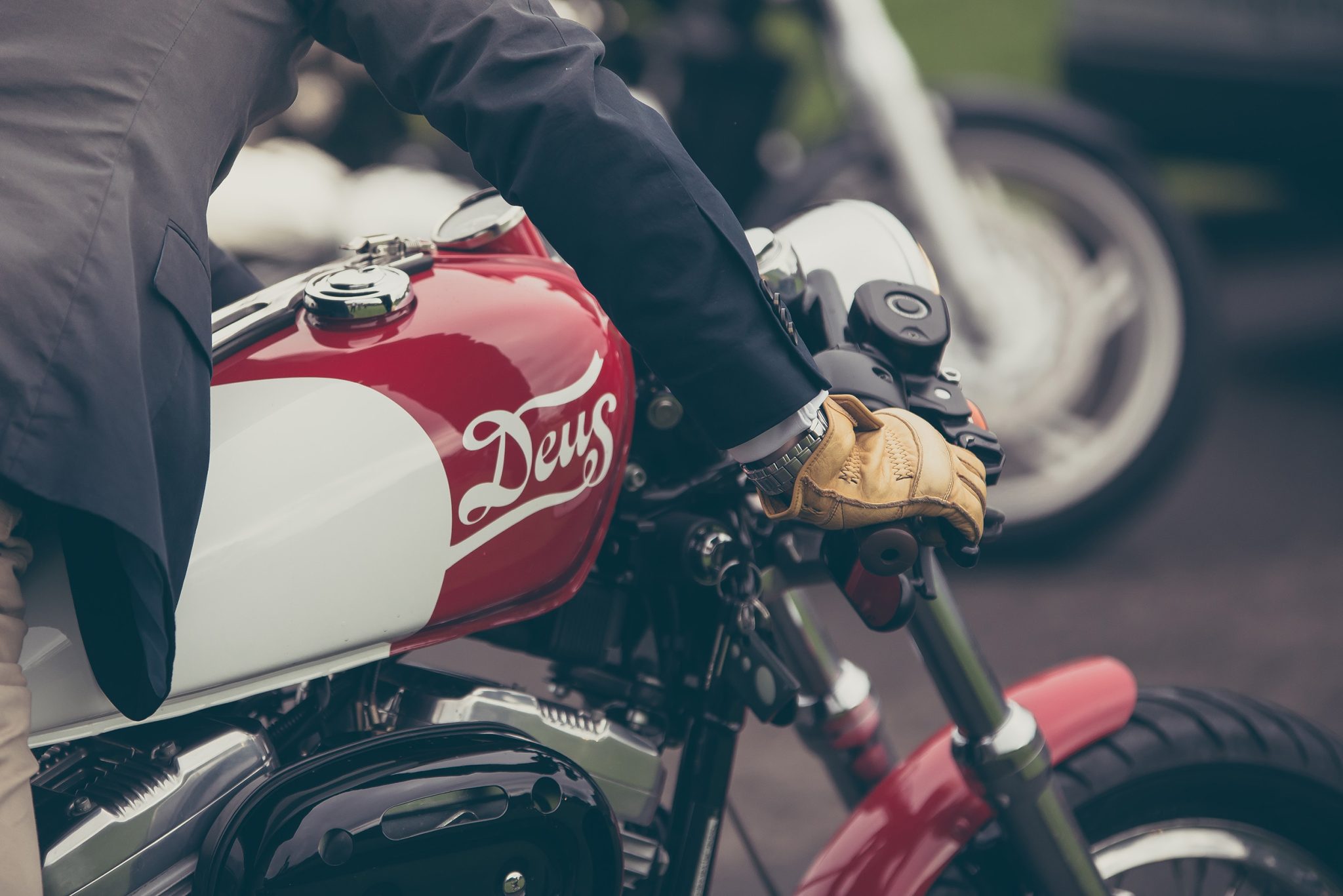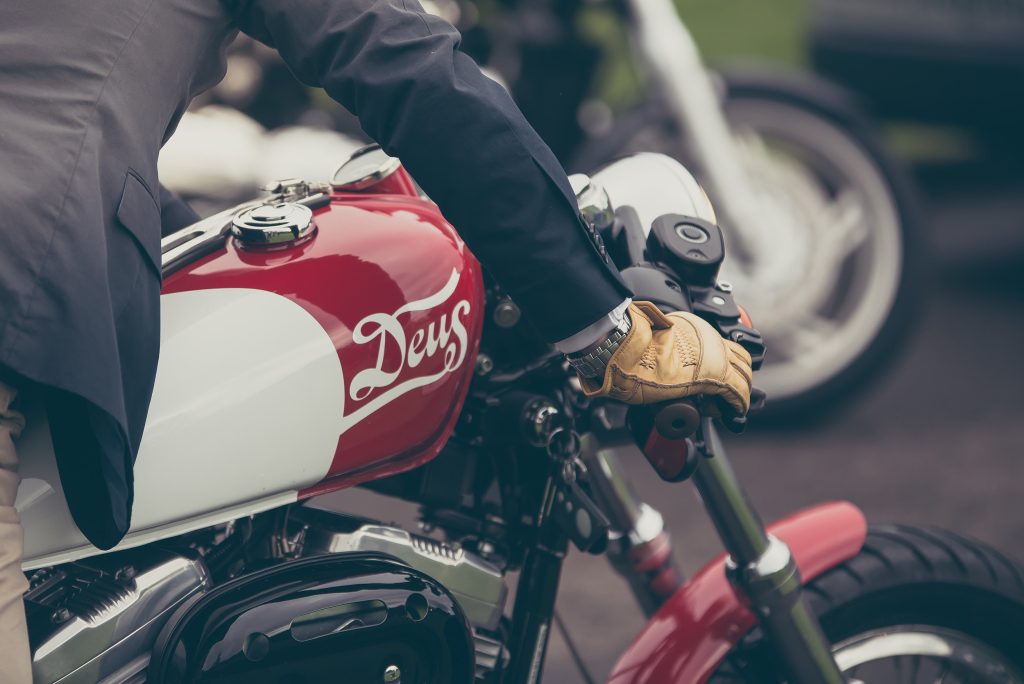 Beard, body, and face;
It's what we do!
The adventure never grips you, yet says, are you ready to start the story, then says, ok, follow the trail. The adventure and aim were clear for Luther Taylor to develop exquisite hand fragrance infusions that told stories, express adventurous identities, unique and sensuous essences of aromas that bring out character, unique scent formulations that bequeath euphoria, and nostalgia.
Get rid of the bulky plastic bottles cluttering up your bathroom sink top & treat yourself to the luxury grooming products at half the price you've been spending on inferior products.
Luther Taylor is the answer to that "Luxury Beard Oil 30ML The New Gold Standard" daily product grooming routine."
It's not just a beard oil; it's an experience!